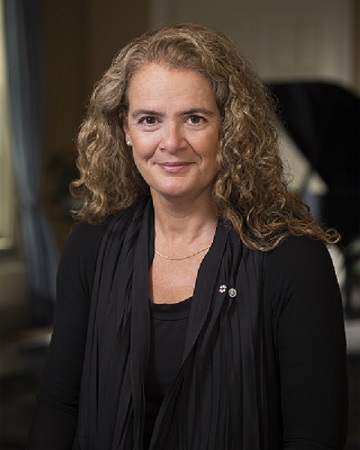 SOS Children's Villages Canada is honoured to announce that Her Excellency the Right Honourable Julie Payette, Governor General of Canada, has confirmed her viceregal patronage.
In 1969, the Right Honourable Jeanne Sauvé (then a Member of Parliament and later Governor General) helped found Friends of SOS Children's Villages Canada. Viceregal patronage was granted in 1985 under Mme Sauvé and has been continued by each governor general since then.
SOS Children's Villages Canada is grateful for the support given by the Governor General to our goal of providing a loving home for every child and for extending her best wishes for our 50th anniversary.
Read the Governor General's biography
Visit the Governor General's website
Canadians wishing to help young people realize their full potential are encouraged to sponsor a child, sponsor a Village or make a one-time donation. Your support will help transform the lives of the most vulnerable.