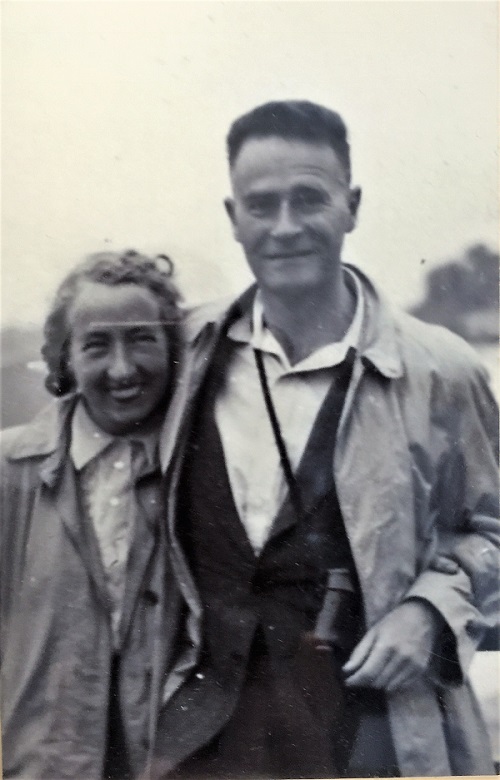 "They loved each other, they grew together, they donated together." - Erik Esselaar, nephew of legacy donor Elsie Mandel
Erik Esselaar fondly remembers family trips to visit his beloved aunt in Ottawa. But he couldn't help but feel a sense of culture shock each time he walked into their home.
His Aunt Elsie and Uncle Paul (Tante Elsje and Oom Paul to Erik) were careful not to waste anything. Dishes were hand-washed; plastic bags were reused. Walking and biking were the usual modes of transportation. Then there were the chores. As soon as they arrived, Erik and his brothers were often put to work mowing the lawn. But their reward would be Elsie's delicious homemade food.
Over the years, Erik's culture shock developed into an appreciation of the core values of his Tante Elsje and Oom Paul.
Elsie and Paul Mandel loved traveling, seeing the world together. From their roots in Holland and Austria, they came to Canada where Paul worked as a professor of mathematics and Elsie became a dedicated volunteer at The National Gallery.
Elsie and Paul donated to SOS Children's Villages throughout their marriage. It had always been an important part of the fabric of their shared lives. After Paul passed away in 2010, Elsie continued their generosity. She always ensured the safe arrival of her donations in a unique way: she rode her bicycle to deliver her gift.
So it came as no surprise to Erik to learn that Elsie had included a gift in her will to SOS Children's Villages. After all, her wedding present to Erik had been a donation to SOS Children's Villages. Erik was proud to honour her last request: that he hand-deliver her gift himself. For him, it was a way of continuing the important legacy of caring his aunt had shown all her life.
A GIFT IN YOUR WILL: MAKING IT HAPPEN