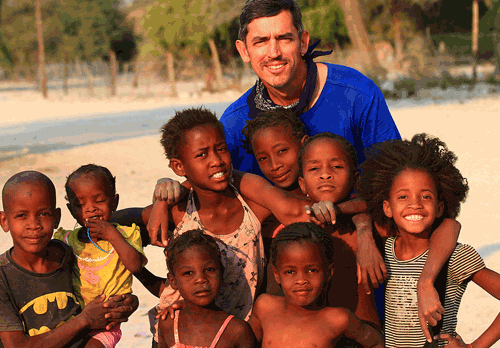 The tragic death of two Canadians in a suicide bombing and shooting in Kabul, Afghanistan on January 17 included someone much loved by the SOS Children's Villages Canada family.
Ottawa financial consultant Peter McSheffrey had been a member of SOS Children's Villages Canada Board of Directors and was the charity's volunteer Treasurer for the past seven years.
SOS Children's Villages is the world's largest charity working with orphaned and abandoned children. During his time volunteering with SOS, McSheffrey had visited several SOS' Villages throughout the developing world.
"Peter believed in our work giving homes and families abandoned children." noted SOS Children's Villages President and CEO, Boyd McBride. "But it was more than that. Peter believed making a difference in the lives of others was always possible."
SOS Children's Villages Canada offered this statement:
Peter McSheffrey was the best kind of volunteer. He was always ready to help in any situation, at any time.

Over the past seven years as Treasurer for SOS Children's Village Canada, Peter devoted hundreds of hours to helping us look out for orphaned and abandoned children all around the world.

Peter shared our vision of a loving home for every child. He gave generously of his time, talent and treasure to help us serve more children at risk. He brought his many professional skills and his passion for our cause to every meeting and every consultation.

Peter's loss is shocking and tragic. He was an advocate for children in need. He was a trusted advisor. And he was a good friend.

All of us here at SOS Children's Villages mourn with his wife Leanne, his daughters and his extended family.

- Boyd McBride, President and CEO, SOS Children's Villages Canada
Peter's family has started a memorial fund in his name. The fund will be used to support a project close to Peter's heart with orphaned and abandoned children around the world.
If you would like to make a donation please visit our donation page.