Emergency Response Program: Colombia
Venezuela's descent into economic and political turmoil has pushed millions of Venezuelans to leave the country in search of better opportunities. Its neighbour, Colombia, has received the largest proportion of these Venezuelan migrants and refugees.
Within this population, women and children, especially unaccompanied and separated children traveling without their family, are among the most vulnerable.
Most migrant families struggle with little or no access to sanitation facilities, healthcare, safe shelter, or food. They face increased protection risks as they tend to use irregular border crossings, sleep in overcrowded shelters or slums, and look for informal work.
Children, especially boys and girls traveling on their own, are at heightened risk of malnutrition, physical violence, sexual exploitation, and forced recruitment by armed groups.
Image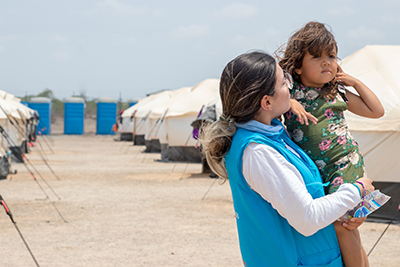 Our Humanitarian work in Colombia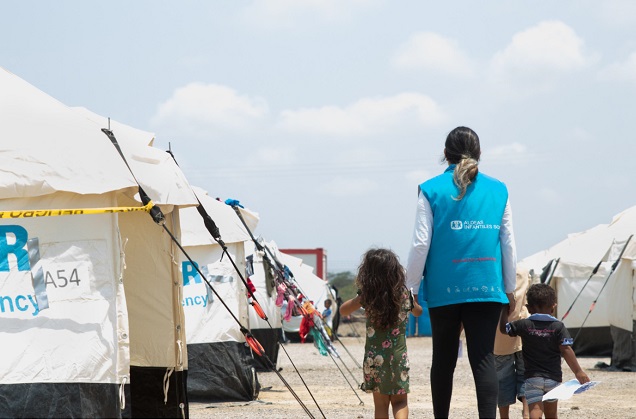 For the past four years, SOS Children's Villages has been implementing an emergency response program in Colombia. Our focus is on Venezuelan families traveling with children, and children who have been separated from their parents and travel on their own.
Migrants are supported in the country's main border regions and areas receiving the greatest number of migrants: La Guajira, Cundinamarca, Bogotá D.C, Santander, and Nariño.
Care and Protection for Children Traveling Alone
In close collaboration with the local child protection system, border patrols, and other humanitarian actors, we provide alternative family-based care for boys and girls who have been separated from their parents. Children are cared for 24/7 and provided with physical and mental health support, while our teams locate family members and arrange reunification.
Education in Emergencies
We establish temporary learning spaces to provide non-formal education for migrant children with no access to school. Teachers are locally hired and use an accelerated learning strategy to help students catch up with their peers. We also work with the government to facilitate migrant students' transition into the formal education system.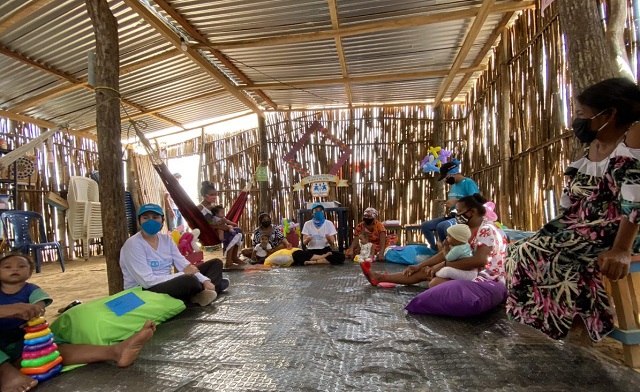 Temporary emergency shelter for women and children
Temporary shelter is provided to vulnerable migrants traveling through dangerous areas or treacherous terrain. Our focus is on single mothers traveling with children, pregnant or nursing women, and families traveling with sick children. Families are welcomed at the SOS shelter for a few nights and provided with basic health care, nutritious food, hygiene kits and migration guidance before continuing their journey.
Safe spaces for children and their families
Our Child Friendly Spaces and Family Friendly Zones provide protection services for children and their families. Parents are provided with legal orientation on their migration process and information on how to keep their children safe and healthy on the road. Children have access to psychosocial support, snacks, games, and learn how to protect themselves from risks such as forced recruitment, child trafficking, sexual exploitation, or abuse.