Worldwide there are millions of children who haven't received a proper education. SOS Children's Villages believes that education is a fundamental human right for every child and that the sooner children start receiving quality education, the greater the positive impact has on their lives.
The primary goal of SOS Schools is to ensure that quality education is provided to each child who grows up in an SOS Village as well as the children in the local community.
SOS builds and operates primary and secondary schools where high quality education is provided. Teachers are provided with the tools and education that they need to provide a comprehensive child-centered education.
SOS Children's Villages believes that having an education opens up many opportunities for the children's future; thus breaking the cycle of poverty.
"SOS has helped me a lot with my studies and with everything, I learned how to interact with other people and I have met so many new friends"
-- Jolida, SOS Children's Village Ondangwa, Namibia
Image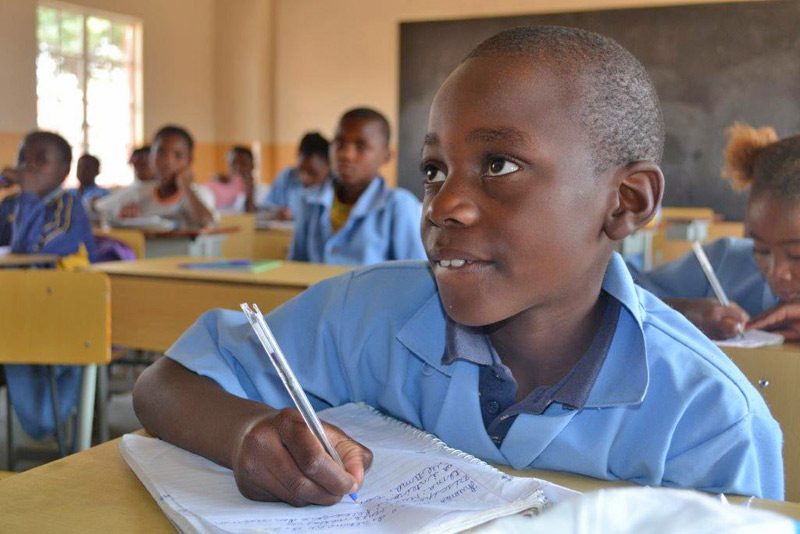 About SOS Schools
SOS Children's Villages often construct its own SOS Schools, which, depending on the location, are either run by that country's educational authority or by SOS Children's Villages using the state educational curriculum.
SOS Schools range from primary and secondary schools, to vocational training schools for older youth. Primary and secondary schools, which offer classes from the first to the ninth grade, are the most predominant.
SOS Schools are accessible to children from SOS families and children living within neighbouring local communities. Depending on the SOS School, and the area, SOS will offer bursaries that can pay schools feeand offer uniforms,supplies, transportation, tutoring and support.
Image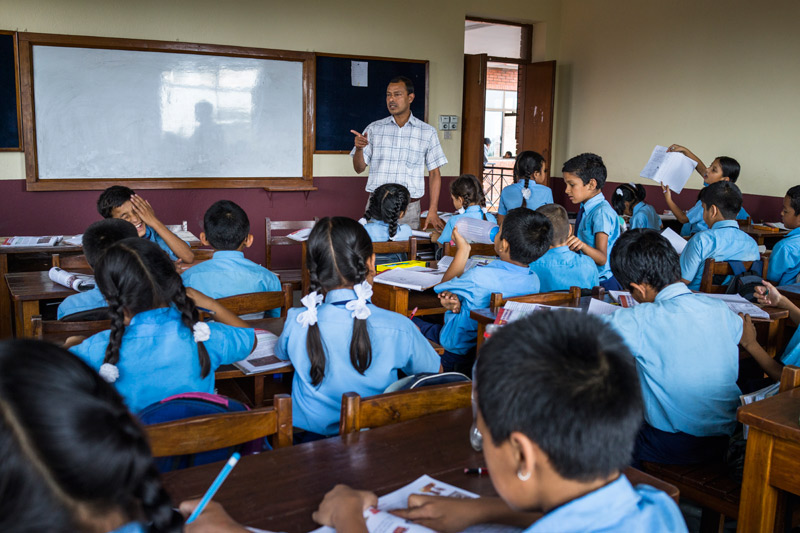 Our Approach To Education
Our approach to education is simple but straightforward:
We promote child-centred education: Quality education is child-centred education. We believe that every child should be active in their learning and development process.
We invest in the quality of teachers: Qualified teachers and principals are the key to successful education and to unlocking the potential for every child.
We support the effectiveness and improvement of schools: Effective schools are spaces for the holistic development of children. We work to ensure that all schools work in the context of the community they're in, while providing opportunities for children of both genders to thrive.
In the Community
In our SOS Family Strengthening Programs, we work with parents because they are ultimately responsible for their children's education and are important to ensuring a child stays in school and is well educated.
Image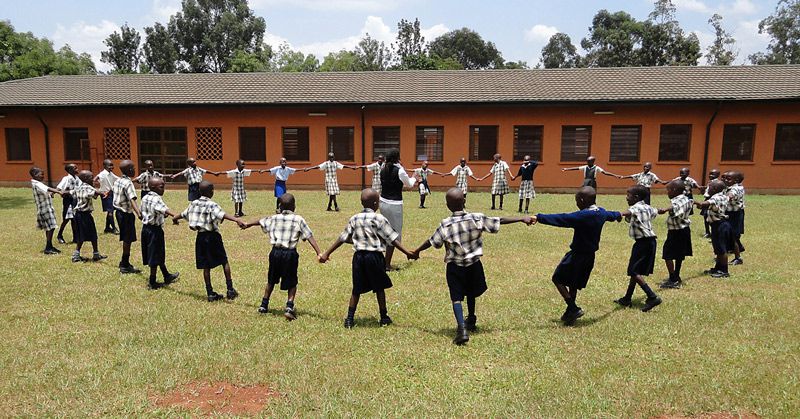 Our Global Reach
SOS Schools help to educate 100 thousand students, where SOS employs 6,337 staff.