SOS Children's Villages Canada has grown since it's inception in 1969, thanks to dedicated staff and voluteers who strive to keep our costs low in order that those we serve may fully benefit from the donations we receive as we build families for orphaned and abandoned children.
Boyd McBride, President and CEO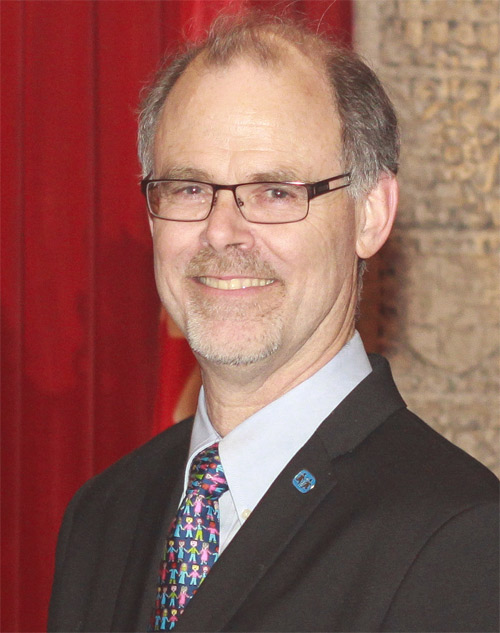 Boyd McBride has served as the President and CEO of SOS Children's Villages Canada since 2001.
Boyd has worked in the international development community for most of his career, beginning with CUSO (now CUSO/VSO) over 25 years ago. He gained further experience while in fundraising and in leadership roles at the Canadian Red Cross Society, the Canadian Organization for Development through Education (CODE) and the Canadian Paraplegic Association. His work and professional consultancies have taken him to South and East Asia, Latin America and Africa.
For many years Boyd coordinated the National Program in Fundraising Education for Algonquin College. He has presented numerous workshops and has worked with Boards of Directors and staff groups for organizations across Canada and as far away as Brazil and Guyana.
Boyd received his BA from the University of Alberta and earned his MA in International Affairs from the Patterson School at Carleton University. He earned his CFRE (Certified Fundraising Executive) in 1994 and is currently Vice President of the Association of Fundraising Professionals' Ottawa Chapter. In 2013, Boyd was awarded a Queens Diamond Jubilee Medal for his work with children in need with SOS Children's Villages.
He lives in Ottawa with his partner and two children.
SOS Children's Villages Staff
Dave Greiner, Senior Vice President, Operations
Robert Ryan, Vice President, Philanthropy and Engagement
Jacques Paquette, Database Manager and Donor Support Coordinator
Tammy Peters, Sponsor Support Officer
Shari Amelotte, Donor Support Officer
Marc Bonomo, Director of International Programs & Partnerships
Daniel Loftus, Director, Integrated Marketing
Maude Pelland Tessier, Program and Partnership Officer
John Greenshields, Digital Fundraiser
Melanie Davis, Manager, Community Engagement
Kerline Usher, Communications & Media Coordinator
Dunia Braks, Administrative Assistant & Office Manager