SOS Children's Villages recognizes the importance of education at an early age. SOS seeks to provide for the early development needs of every child.
Kindergartens are a fundamental building block for the early development needs including, intellectual and social skills for children.
SOS Kindergartens provide children aged 3-6 access to half or full day-care facilities where they learn through highly qualified teachers.
Using SOS's own version of the Montessori Method, children attending SOS Kindergartens receive free play and activity time to enhance their growth.
About SOS Kindergartens
Children from SOS Children's Villages normally attend kindergartens in their own community. However, in countries and regions where pre-schools do not already exist or are inadequate SOS Children's Villages build their own facilities. These kindergartens offer children from both the SOS Villages and the local neighbourhood access to early learning that would not otherwise be available.
The SOS Kindergartens are a half or full-day care facility that provide services to children between the ages of 3-6 years old. SOS Kindergartens are run and resourced by SOS Children's Villages.
Image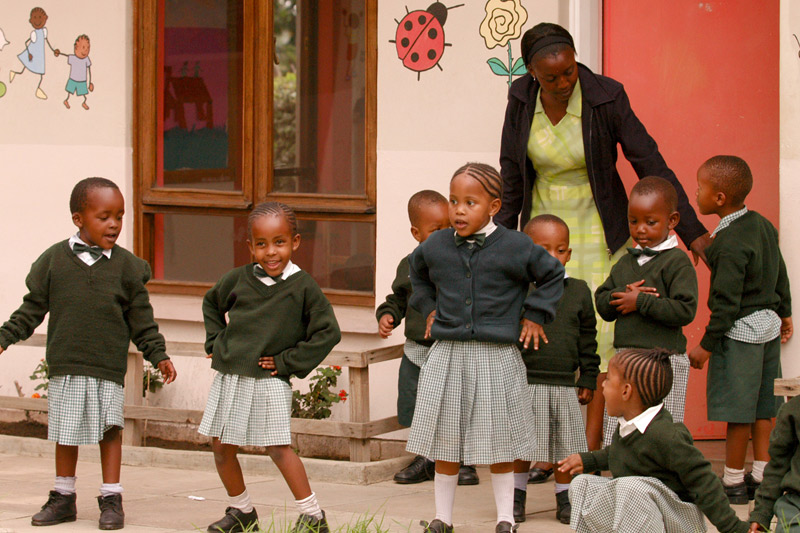 Staff
SOS Kindergarten staff have all been professionally interviewed, screened and chosen based on their abilities such as: necessary commitment, skills, knowledge and experience.
SOS staff treat all children equally, with respect  and understanding, offering the necessary guidance to develop life skills.
Image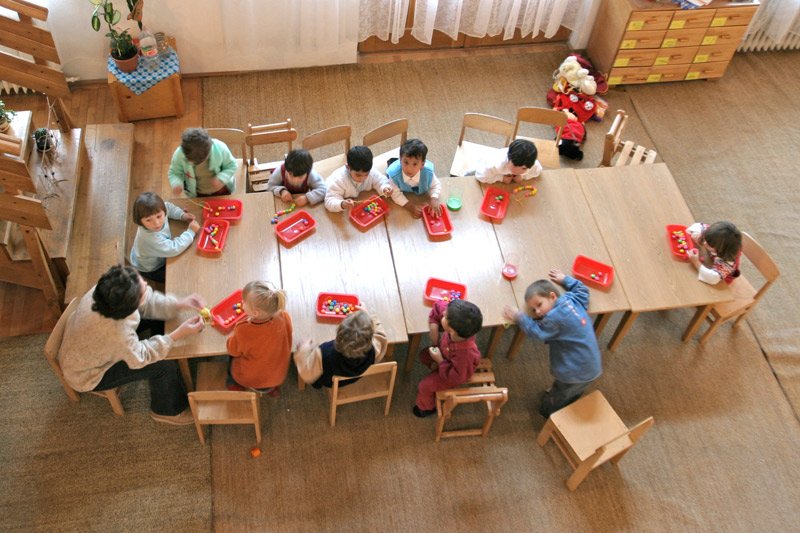 Our Teaching Methods
SOS Kindergartens use Montessori teaching methods. The Montessori Method is an approach that places an emphasis on freedom, psychological, physical and social development of the child. These methods take into account  local cultural norms and emphasize  the child's natural creativity and development at their own pace.
Highlights of the Montessori method includes:
Free play children get to interact with their peers. The children can choose what, with whom, how long and where they want to play. This teaches them the first steps of how to decide for themselves, according to their own life and imagination.
Daily activity time, which helps children to better understand their environment through carefully prepared activities.
Classrooms, games and toys that are designed to ensure that children are given the best conditions for developing their social, intellectual and creative skills, with the help of educators.
Family Strengthening
SOS's Family Strengthening Programs, utilize SOS Kindergartens as a way to empower the local community and help prevent child abandonment. SOS Kindergartens provide a safe place for parents to leave their children while they are at work, at the same time offering quality pre-school education to the children.
As well as providing a safe place for parents to leave their children, parents are also provided with counselling to assist in building the necessary competencies needed to care for their children.
Our Global Reach
SOS has 215 Kindergartens worldwide, where 1,731 staff members are employed to work in the kindergartens.