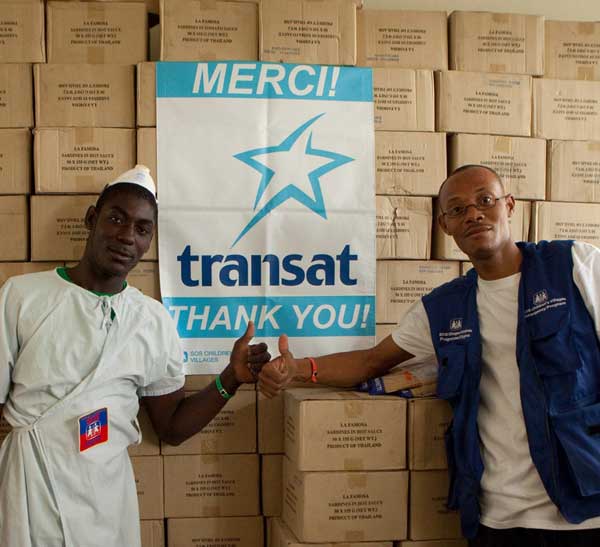 Air Transat continues to brighten the lives of orphaned and abandoned children after raising $32,907 for SOS Children's Villages Canada.
The #TransatAuction was a one day event where flights to popular European destinations were up for grabs. All of the proceeds raised will go to support SOS Children's Villages.
The #TransatAuction took place on Twitter, where users across Canada could bid on 20 flights departing  from Montreal, Quebec City, Toronto, Calgary, Vancouver, St. John's and Halifax to European cities including Athens, Lisbon, Venice, Budapest, Rome, London and Paris.
Last December, the first edition of the auction, which was then called #SunAuction, generated nearly 47,300 bids during the 12-hour live auction. In total, close to $30,000 was raised in support of SOS Children's Villages.
Thank you to our partner Transat A.T. Inc., Air Transat and everyone who bid in the #Transat Auction and congratulations to all of the winners!