Craig Forrest is a former goalkeeper for Canada's national squad and one of the country's best known football players. Craig has been very active in his role as FIFA/SOS Ambassador and is an integral part of the joint campaign "6 villages for 2006".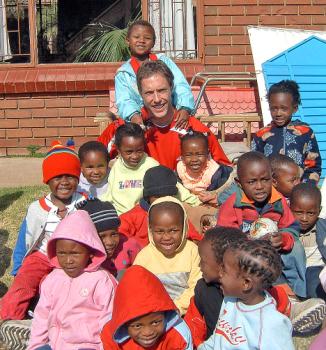 Craig has been working hard to get the Canadian football community involved in 6 villages for 2006, the joint charity campaign between FIFA and SOS Children's Villages for the 2006 FIFA World Cup TM.
In addition, he also actively encouraged support for the relief efforts of SOS Children's Villages following the tsunami disaster in South Asia.
Canada's 1994 player of the year and former goalkeeper for England's Division One club West Ham, made his World Cup debut in 1988. He made his last international appearance in the final of the 2000 Gold Cup against Columbia, a game in which he held two penalties and a feat which earned him the Most Outstanding Goalie of the tournament title. When he retired from the sport in July 2000, Craig had not allowed a single goal since February of the same year.
He is currently the host and analyst of a popular Canadian television show, the Rogers Sportsnet Soccer Central.