A Canadian Couple Wraps Their Arms Around The Children of Namibia
Image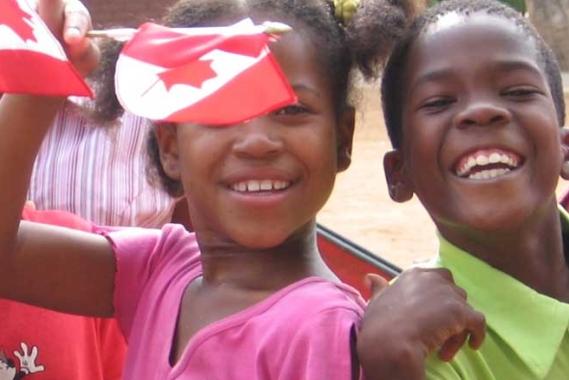 Tuesday, May 29, 2007 – SOS Children's Villages Canada is proud to announce that Donald and Shirley Green of Brockville, Ontario have donated $2 million and are the first Canadians to build an SOS Children's Village.
"The Green Family – SOS Children's Village, Ondangwa" will provide long term care for the 'neediest of needy' children of the Ondangwa region of Namibia in Southern Africa.
"This is history in the making" says National Director, Boyd McBride. "The Green's generosity and their commitment to this project is much to be admired as they will enhance the lives of orphaned and abandoned children of Namibia for generations to come. Through this gift they have put the plight of the children of Southern Africa in the Canadian spotlight."
"The Green Family – SOS Children's Village, Ondangwa" will include the construction of and the complete furnishing of 19 buildings. 12 will be family homes where 120 orphaned and abandoned children will be cared for by their surrogate SOS Mothers. A Kindergarten will be built where the children of this new Village and of the Ondangwa region will begin their education.
The Green's will also be building a facility where the Family Strengthening Community Outreach Programme will operate from. This Programme ensures that families and child-headed households, living in poverty, have access to essential services. "We have been very blessed in our lives and our family feels so fortunate to be able to share these blessings with the children of Namibia" says Don Green. "These children are suffering. This new Village will allow these children to have a home and a new found family. They will now be surrounded by the love, attention and care that they so rightly deserve."