Central African Republic: SOS Children's Village looted
Image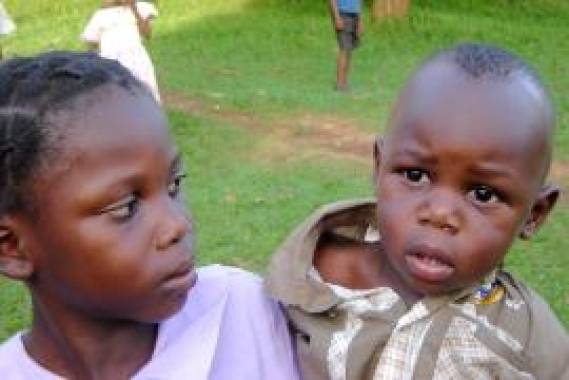 After the rebel coalition known as Seleka assumed power in the Central African Republic (CAR), more fighting has erupted in the capital Bangui. The civilian population is becoming the victim of attacks and lootings. The SOS Children's Village in Bangui has fallen victim to the on-going unrest..
The Seleka rebel alliance assumed control of the Central African Republic's capital Bangui on 24 March of this year. This followed violent clashes between militias and civilians that led to the deaths of at least 17 people, according to media reports.
Children traumatised
Seleka fighters entered the SOS Children's Village in Bangui, on Sunday 14 March, ostensibly searching for weapons. They searched family houses and threatened to kill the village director before making off with four vehicles belonging to the SOS Children's Village, along with computer equipment and any cash they found on the premises.
While none of the children or their SOS mothers were hurt in the incident, the trauma it caused was significant: "The children and mothers have been hiding under their beds ever since", said Jésus Jonas Zokayando, director of the SOS Children's Village.
CEO of SOS Children's Villages condemns the looting
In a statement issued today, CEO of SOS Children's Villages International Richard Pichler strongly condemend the incident, calling it a violation of international law and stressing that every child has a right to protection. "Our dedicated team in the Central African Republic is doing everything in its power to keep the children from harm. For 21 years, in partnership with the authorities in Bangui, much has been achieved to improve the lives of children and families.  We at SOS Children's Villages now urge the new authority to build on this success, and to ensure that all children are offered the security they are entitled to under the UN Convention on the Rights of the Child," said Pichler.   
SOS Children's Villages Central African Republic has held discussions with the leaders of the Seleka rebel alliance, the French Embassy and others to ensure the safety of the village. At present, troops from the Central African Multinational Force (FOMAC) are guarding the premises. A detail of French troops have also arrived at the SOS Children's Village Bangui. Sent by the French Embassy in CAR to protect the children and their SOS mothers, they are regularly patrolling the area and have given emergency numbers to the village director and the FOMAC soldiers so they can contact the troops whenever need be.
There are two SOS Children's Villages in the Central African Republic, Bangui and Bouar. The two locations each include a school, a kindergarten, a medical centre and a social centre that offers Family Strengthening Programmes.