Cirque du Soleil forms exciting partnership with SOS Children's Villages in Mexico
Thursday, February 20, 2014
Image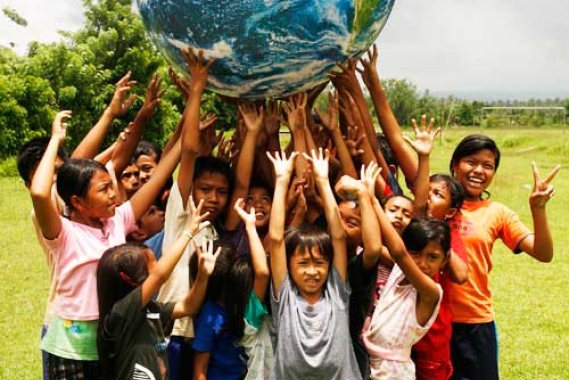 Internationally renowned entertainers Cirque du Soleil are collaborating with SOS Children's Villages Canada, and SOS Children's Villages Mexico to help vulnerable youth develop essential skills.
The pilot project, called SOS Children's Villages Social Circus Mexico, will be hosted at SOS Villages in Mexico City and Huehuetoca in 2014.
Over the past 20 years, Cirque du Soleil has refined and developed the 'Social Circus' program which has aided vulnerable youth populations in both developing nations and in Canada. The 'Social Circus' engages youth in circus-style activities, which help build self-esteem and confidence.
Anik Couture, Head of Social Action for Cirque du Soleil notes, "Cirque du Soleil has long recognized the exceptional work of SOS Children's Villages with children and youth. We see SOS as the ideal partner to increase the reach of the Social Circus program. We have invested a lot in developing this program into an effective tool for at-risk youth; we wish to achieve maximum impact and make an important contribution."
SOS Children's Villages Social Circus Mexico will focus on building confidence and trust among youth participants. The highly skilled instructors will use a variety of techniques and tools to engage youth in positive activities, aided by social workers and peers, with an emphasis on communication and creativity.
Boyd McBride, President and CEO of SOS Canada notes: "It is very important that SOS Children's Villages collaborate with new and innovative partners, like Cirque du Soleil. The youth in our programs deserve every opportunity. And while we know they need support in many different ways, we believe the Social Circus program is a valuable addition to our toolkit to support vulnerable youth."