When you become a $9 /month SOS Family Friend you help SOS Children's Villages provide a home for today and hope for tomorrow for even more orphaned and abandoned children.
We will send you a description and photo of an SOS Children's Village of your preference (Asia, Africa and Central America). You will also receive an updated report once a year along with your tax creditable receipt.
SOS Children's Villages keeps our administrative costs low to ensure the maximum amount of every donated dollar goes towards helping as many children in need as possible.
We currently have 3 Villages participating in the SOS Family Friend monthly donation program.  
SOS Children's Village in Burundi, Africa
SOS Children's Village in India, Asia, and
SOS Children's Village in Honduras, Latin America
Your donation will help orphan children grow up in the warmth and security of a family and receive an education or learn a trade which prepares them for an independent life.
Image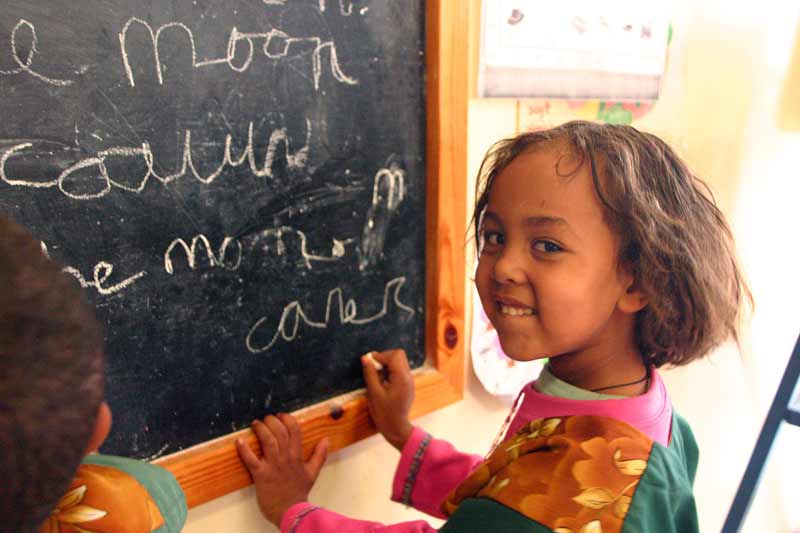 Frequently Asked Questions about becoming An SOS Family Friend
The SOS Family Friend is an affordable way for donors to give a monthly donation to SOS Children's Villages that will help increase the number of orphaned and abandoned children we can provide with homes.

 

Our goal is long-term support for the orphaned and abandoned children in our care.  By making regular, committed gifts you enable SOS Children's Villages to estimate donations and maximize the number of orphaned children we can provide with a home, a family, and an opportunity to develop towards independent living. All these objectives revolve around providing the consistency in care that children need, and SOS Family Friend donations are a great way of achieving this goal.

Your special status as an SOS Family Friend lasts as long as you want it to. Although it is our aim to establish a long-term relationship between village and donor, you are always able to terminate donations for whatever reason, whenever you want, without giving notice.

 

You can change or cancel your SOS Family Friend by using the contact us link, or by telephone at 1-800-767-5111.

You can change your contact information by using the update contact information  form. If you need to update your banking or credit card information, please use our SOS Family Friend form and make a note in the preferences field that you are updating your banking or credit card information.

Yes, we provide Canadian tax receipts once a year for your personal tax purposes. If you are a resident of the USA or the United Kingdom, you can donate to your local SOS Children's Villages and receive the tax treatment of your country of residence.

 

You will get pictures of the Village of your choice (Rutana, Burundi; Greenfields, India; Choluteca, Honduras) and the children and families living in the Village. However, your gifts are not tied to an individual home, family or Village.

 

If you wish to direct your donations towards an individual child, the best way to make that individual connection is by sponsoring a child.

We currently have 3 Villages participating in the SOS Family Friend monthly donation program.  

SOS Children's Village in Burundi, Africa
SOS Children's Village in India, Asia, and
SOS Children's Village in Honduras, Latin America