Help us to help children in need. Every contribution to SOS Children's Villages Canada, large or small, helps us care for some of the world's most vulnerable children. 
SOS Children's Villages' work is built upon the generosity of our donors all over the world including Canada. All contributions, large or small, one time or monthly, go towards helping us make a difference to children's lives.
Our on-line donation form is a fast, convenient and secure way of donating. When donating, you can specify where you would like your gift to go, or decide to help where help is needed most.
No matter how you choose to give, your investment will help us bring hope to a child's life and if you reside in Canada, is fully tax creditable.
Charity Registration Number 13824 7259 RR0001
We answer the most commons questions below, but it you have any other questions, you are always welcome to contact us:
1-800-767-5111 (in Canada) or our contact us form.
Image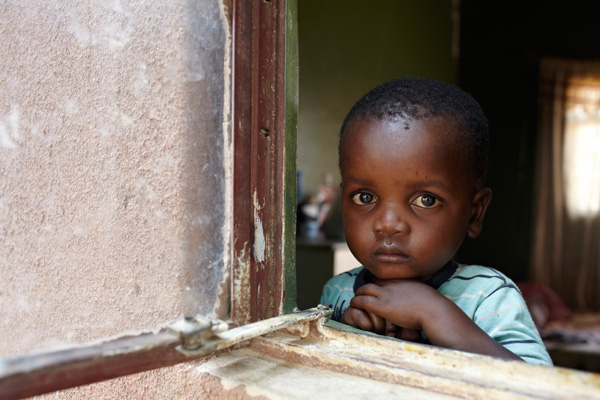 Frequently Asked Questions about Donating
We automatically provide a tax receipt for every donation of $20 and above. If you include in the preferences that you would like a tax receipt we will also provide a tax receipt for donation amounts under $20.

 

We will send the tax receipt by email when you donate online or by mail if you request this method.

Donations are accepted on your MasterCard or Visa card online.

 

We can accept personal cheques donations through the mail. We can also accept direct bank account withdrawal on any monthly donation; to do so, you can send us a void cheque so we can administer your monthly donations.

 

Please mail cheques to;


Gift Processing,
SOS Children's Villages Canada,
240- 44 Byward Market Square,
Ottawa, Ontario, K1N 7A2

With us it is.

 

When you connect to our secure donation form, you are connected via a SSL Certificate which is very secure, like your on-line banking is very secure.

Yes, however we are only able to answer weekdays from 9am to 4:30pm.

 

Please leave a detailed message at other times. We do not operate a 24 hour call centre as the costs would be too high and we prefer to spend your donation on the raising of children in need. 

 

Call us toll free at +1 (800) 767-5111 or at +1 (613) 232-3309.

We prefer you don't. Often the costs of shipping and import border charges are more than the value of the items donated. Money allows us to purchase locally, stimulate the economy, and provide the help more efficiently.

 

Although SOS Children's Villages Canada is not set up to directly receive vehicles as a form of donation - working on our behalf, Donate a Car Canada will accept your vehicle for donation – running our not! Old or new.Learn More

We pay a small credit card transaction fee, the rest is used by the charity to conduct its work to help children.

 

Year-to-year the amount varies for other administration and fundraising costs. Our annual report will provide the most recent and most accurate percentages.

Sponsorships are the most efficient way to give. Sponsorships confirm your intent to give regularly and we make sure that 80.5% of the donation reaches the child. Because we raise orphaned children, regular and planned donations help us plan for the children for the long-term.

If you donate to us, we need to keep you on our database for tax receipt purposes. You will be mailed your tax receipt.

 

You can select and change how you would like to be contacted on our donation form or on our update your contact information form at any point.

 

Please note, mailings are often arranged two months in advance for costs savings, please allow two months for our system to catch up to contact information changes.

SOS Children's Villages Canada is the only Canadian licensed charity directed with the responsibility to raise funds from Canadians for the work of SOS Children's Villages around the world.  We have policies, procedures, oversight and safeguards to make sure the money gets to SOS projects overseas.

 

No other SOS organization or representative is authorized to raise funds or provide tax receipts for Canadians for the purpose of funding SOS programs around the world.

 

If you are contacted by someone claiming to work for SOS Children's Villages, asking for money to be wired or mailed overseas, please get their name and telephone number. Do not call them back at the number they provide, rather please contact our office at +1 (800) 767-5111 to confirm that the person works for SOS Children's Villages.