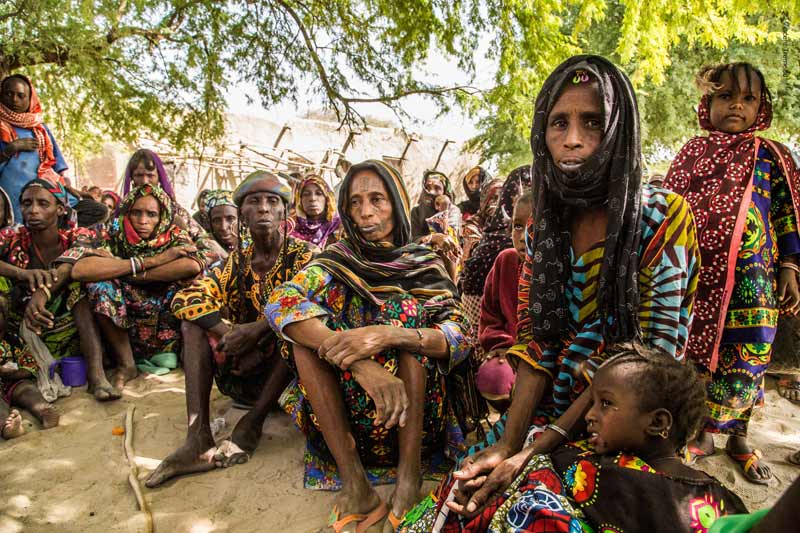 Over 2.5 million people have been displaced by unrest in the Lake Chad basin. Niger and Nigeria face a particularly severe displacement crisis, with disastrous effects on women and children.
Africa's fastest growing displacement crisis is currently underway. Yet, few are aware of the scale of the suffering. Women and children, who make up 55% of the displaced population, are most critically affected, according to UNICEF.
The Lake Chad Basin region has been home to millions of refugees fleeing years of violence by Boko Haram. The conflict, originating in Nigeria, has intensified in recent years, spreading across borders into Niger, Chad and Cameroon, and has transformed into an intensifying humanitarian crisis.
Thanks to close relationships with local and international partners and our long-standing presence in Niger and the region, SOS Children's Villages is uniquely positioned to respond to the needs of the most vulnerable women and children within the crisis-affected population.
OUR FOCUS IN THE REGION:
| | |
| --- | --- |
| | Child Protection - Ensuring protection against sexual and gender-based violence (SGBV) through Child Friendly Spaces (psychosocial support) and Interim Alternative Care Centres. |
| | Water, Sanitation and Hygiene (WASH) Assistance – Providing hygiene kits and facilitating awareness-raising sessions. |
| | Educational Assistance - Providing learning materials, early childhood education and capacity-building for teachers. |
| | Nutritional Assistance - Providing supplementary food and assisting in the screening and treatment of malnutrition. |
| | Heath Assistance – Setting up mobile health clinics in IDP camp sites and building capacity of local health facilities. |
| | On-set Emergency Support – Offering shelter and non-food items. |
Please help us continue to make a difference by donating to the SOS MAYDAY Emergency Relief Fund.