Famine in Niger: Emergency relief programme launched for 10,000 children
Image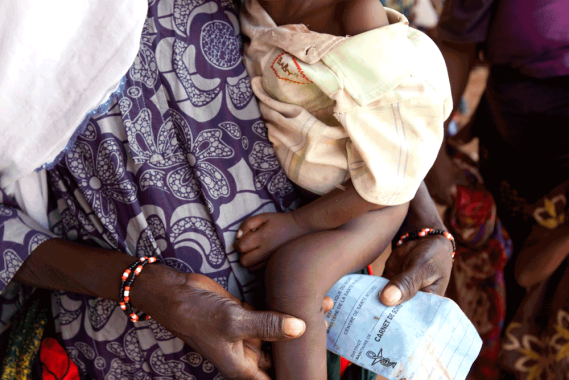 A looming famine in Niger is threatening up to half the country's population. SOS Children's Villages launches an emergency relief programme to support 10,000 of the most vulnerable children and their families.
Niger is one of the poorest countries in the world and disposes of very few natural resources. Most of the 13 million inhabitants live in rural areas and depend heavily on agriculture and animal husbandry, even though two thirds of the country are arid zones that get only very little rain. Almost half the population is under the age of 15.
Half the country faces food shortages
According to a national food security assessment conducted in January 2010, more than 7 million people - half the country's population - could face moderate to severe food shortages due to erratic rains that severely affected crop production. Even though the new government has pledged to prioritise the problem, the political unrest that preceded the military coup in February did nothing to help preparations for the looming food crisis.
SOS Children's Villages launched emergency programme in Tahoua
After careful and detailed analysis of the developing situation, SOS Children's Villages has therefore decided to launch an emergency programme in the region most affected by the crisis, that of Tahoua, where some 870,000 people are at risk of being moderately to severely affected by the famine. The programme will run from March 2010 to September 2010 and will benefit a target group of 10,000 of the most vulnerable people, selected according to a precise set of criteria that prioritises the following groups:
families raising children who have been orphaned due to HIV/AIDS or other causes
families in which the head of the family is a woman
families raising children who are physically or mentally handicapped
The established goals of the programme are the distribution of food supplies to affected families, the medical treatment of conditions caused by malnourishment, the implementation of a system of food banks that encourages self-sufficiency in times of hardship and prevents the explosion of food prices in times of shortages, and the fight against soil degradation in the region of Tahoua.
Children at risk of being abandoned are direct beneficiaries
Direct beneficiaries of this programme are children at risk of being abandoned by their families due to the famine, whereas indirect beneficiaries, i.e. children and adults affected by the famine will have access to medical treatment from local persons to be trained by SOS staff, food sold by the food banks and other support via the direct beneficiaries as intermediate agents.