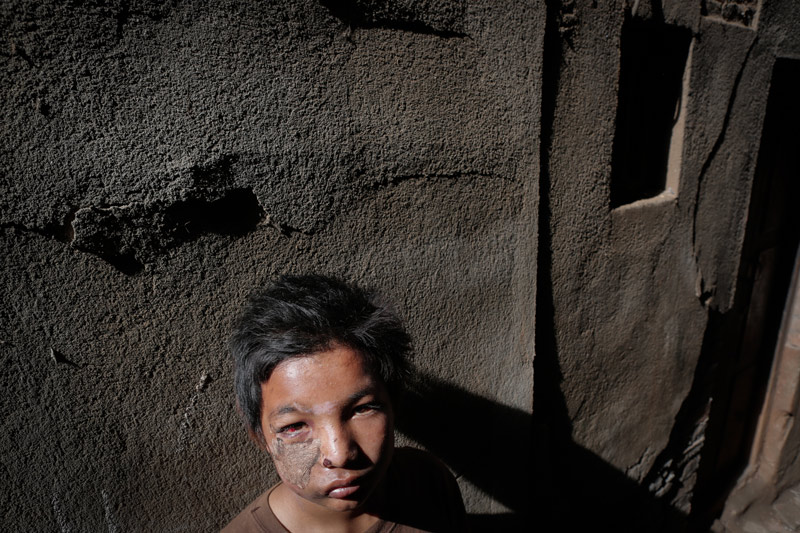 The devastating earthquake that stuck Nepal last Saturday, destroyed whole communities, killed over 6,000 people and left thousands of families homeless.
SOS Children's Villages Nepal has 450 local employees, who have been working non-stop since the earthquake occurred. SOS has been operating in Nepal since 1969. There are ten Children's Villages across the country, a similar number of Family Strengthening Programs and seven schools.
Fortunately, all SOS staff, children and beneficiaries are safe. With was no serious damage to any of the SOS Children's Villages, SOS emergency relief teams have been able to offer shelter and safety to those living in the nearby villages. At the Jorparti SOS Village approximately 1,200 people are living on the premises in the relief camp.
These 12 pictures reveal some of the work SOS Children's Villages has been able to provide as Nepal struggles with the disaster:
SOS Nepal has been involved in the immediate response, including assisting with excavation, securing food and water and organizing medical assistance for the people who seek shelter and support from SOS Children's Villages. Child Friendly Spaces have been set up in the Kathmandu Valley, where children can play, receive food, clothing and medical assistance if necessary. Child Friendly Spaces enables parents to focus on tasks that will help them find stability in the aftermath of this disaster, while ensuring the children are kept safe.
SOS Children's Villages has met with the Government of Nepal officials and has committed to work for long-term rehabilitation and rebuilding lives. In the coming days and weeks SOS will be providing "Home in a Box" kits to families.
In the coming months, SOS Children's Villages will be working in Nepal to help with children who have been separated from their families. That work will involve indentiefying lost children with government authorizes and providing them with temporary care in one of the SOS Children's Villages in Nepal.
Going forward, SOS Children's Villages Nepal will also open Social Care Centres in more remote areas that will coordinate the identification and support of families who have moved to these areas. The centres will provide educational support and food for the children, and longer term support for the parents to resume income generation and rebuild their lives.
As many communities have still not been reached, it is expected that the situation will get much worse before it gets better. Please support SOS Children's Villages emergency response in Nepal. Donate now.