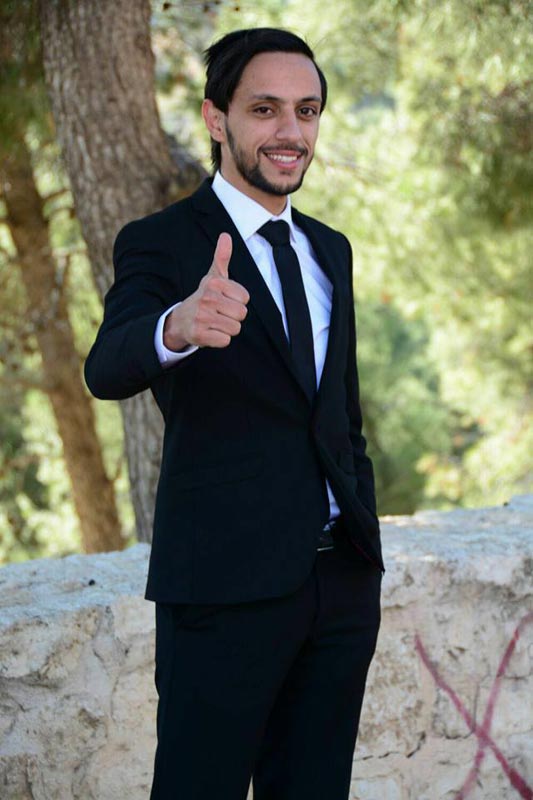 In his family at the SOS Children's Village Bethlehem in the Palestinian Territories, Rakan Zahda found the person who helped make him the successful and ambitious young man he is today – his SOS mother Fatimah Abu Gosh.
Rakan, 26, says Fatimah created a nurturing and loving home that ultimately helped him turn from a troubled boy to a law student who is now aspiring to be a human rights lawyer.
"She was more than a mother, she was an angel," says Rakan. "She knew everything I needed in my life."
Adapting to a new home
At the age of eight, Rakan was removed from his parent's home and sent to live at the SOS Children's Village in Bethlehem.
He refused to accept his new surroundings at first, wanting that he and his two younger sisters live with their grandfather. Even though his grandfather visited weekly, Rakan often ran away to see him.
But after being in the Village for about a year, Rakan's grandfather died. "It was the most painful moment in my life," he recalls. "I felt alone. I realised that I have to stay at the Village, because I had nobody."
Despite the fact that everyone in the village was supportive, Rakan was a troublemaker – causing problems in school, with his caregivers and with other children.
An SOS mother as an anchor
Then Fatimah showed up and everything changed.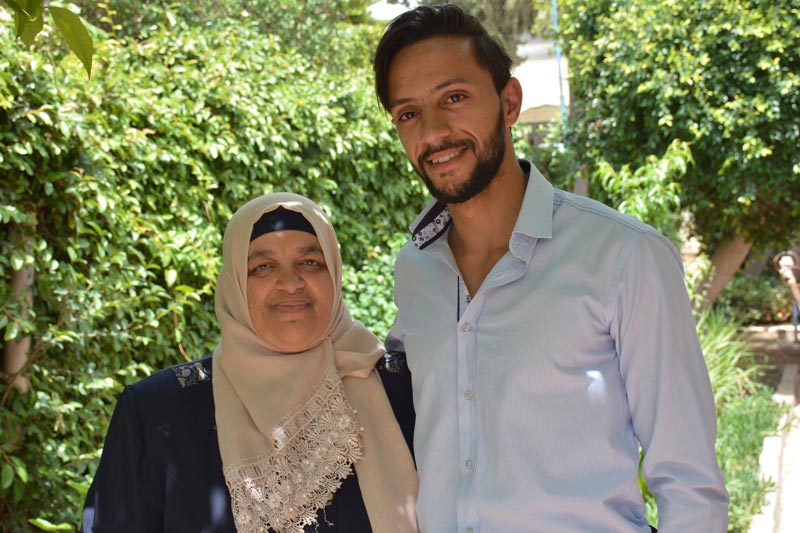 "When I saw her, I told myself she will be like all the rest of the caregivers," he says. "I was dealing with her as I did before with the others, not giving her any attention. But, with time, I realised she was a unique person, a kind and emotional person. I cannot describe my feelings towards her."
At that time, Rakan struggled in school. Fatimah spent long hours helping him with his homework and studying with him, even waking up at 3 a.m. to get an assignment done.
They developed a real mother-son connection. When she would go on vacation to visit her own family, he recalls crying from missing her so much.
Through Fatimah's influence, Rakan says he changed. No longer a troublemaker, he became a well-behaved and studious child. He was admitted into the best school in the area.
Some of his favourite childhood memories include playing football with his brothers and sisters in the Village and all the activities that they had after school. It seemed there was a birthday party in the Village almost every week, he recalls.
For SOS mother Fatimah, ensuring that all the children in her care receive a high-quality education is one of the most important things. "I believe that giving the children the access to education will help them build a bright future. This is my priority as an SOS mother," she says.
And most likely she was able to win over Rakan because, for her, mutual respect is key to creating a family environment. "I love seeing the relations within my family built based on respect," she says.
Getting back what was lost
"In the end, I can say that growing up in an SOS family is the greatest thing that happened to me in my life," adds Rakan. "The SOS family provided me with a very high quality of life, education and a caring mother."
Today, Rakan is a student of public law at Al-Quds University, a Palestinian university. Currently, he is writing his thesis on how alternative care is regulated under international law. He was recently accepted to do a master's at The European Inter-University Centre for Human Rights and Democratisation in Italy.
"SOS Children's Villages will give you things you could not have expected to be in your life," says Rakan. "SOS will give you almost all the things that you had lost in your life."

Canadians wishing to help orphaned, abandoned and other vulnerable children in the Palestinian Territories are encouraged to sponsor a child, sponsor a Village or make a direct donation.