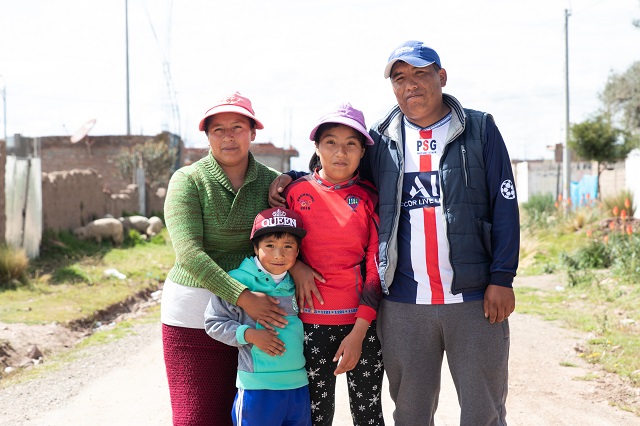 The spread of COVID-19 is affecting vulnerable families in many different ways, including the loss of livelihoods, food insecurity and disruptions to schooling.
For one family, part of the SOS Family Strengthening Program in Peru, they are coping and helping out other vulnerable people in their community.
Amanda and her family, who receive support from SOS in Juliaca, Peru, share how life has changed and how they are managing.
Amanda, a mother in Peru
Today I walked to the town centre to buy food. Public transportation is too expensive during the lockdown. The hard part was to carry everything back by myself. It took me around five hours in total because I had to stop to rest several times. My husband stayed at home cleaning the water well with my daughter Micaela* (12) and Edu* (5). I think they are doing very well, they don't seem worried. They are happy to help at home and I am making them both read their school textbooks, so they stay active. In March, Micaela was supposed to start the seventh grade and Edu the first grade.
My husband drives a tuk-tuk and I usually go to my mother's farm where we have a pig and I work in the field with her. This also helps us to get by, but I can't go to her now because it would take me a day to walk there. I was able to buy food with the government's subsidy we received as a response to the lockdown. It helps but money is tight. We also need to pay the bank loan for the tuk-tuk.
Last week, me and other mothers from the SOS community centre gathered food for families that we know are struggling to eat. Also, the community leader is knocking on doors and registering families that need help and that have not received the subsidy.
I worry that we will get the virus but that is why we barely leave the house, it gets boring, especially because we are used to going out and about. I also worry about money, but I can only stay calm and have faith that this will pass.
For now, I know I will get a good night sleep after so much walking.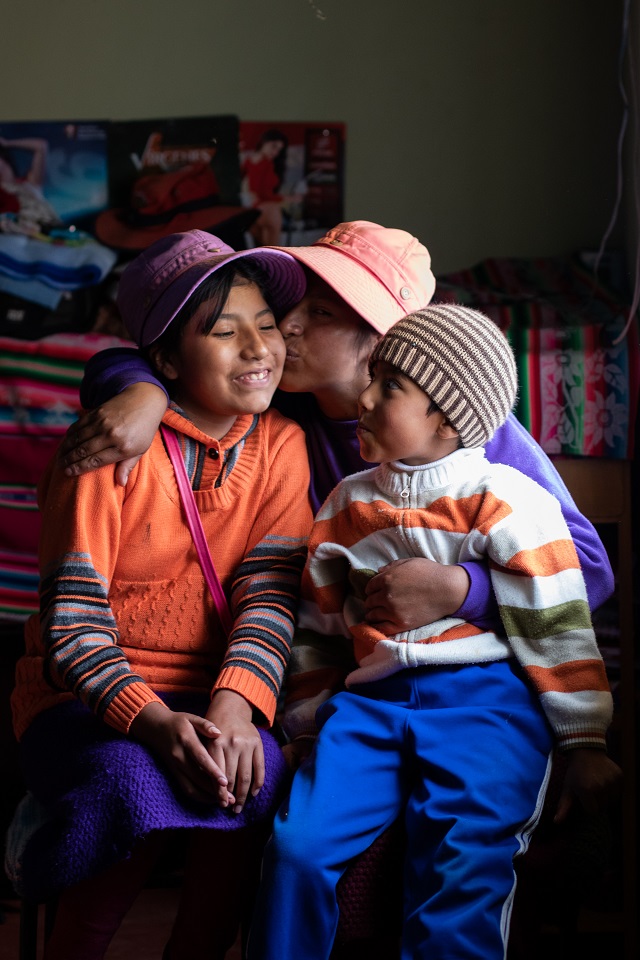 *Name changed to protect children's privacy
SOS Children's Villages' COVID-19 Response in Peru
SOS Children's Villages Peru is closely monitoring the situation and implementing its COVID-19 preparedness and response plan as needed, in close collaboration with local and regional governments. The following are some of the activities SOS Peru is undertaking:
Workshops and talks on COVID-19 to inform and educate children and youth.
Hygiene kits are being distributed to SOS program participants.
Ongoing telephone monitoring of children, youth and foster families in the community.
All SOS programs are being stocked with food and hygiene items.
Young people in SOS Peru's programs have been assigned a basic budget to help them afford the basic necessities and psychological support is provided via telephone.
Access to internet service is provided to youth so they can continue their studies and the YouthLinks virtual platform for training in employability is being kept active.
Canadians wishing to help vulnerable children are encouraged to sponsor a child, sponsor a Village or make a Donation today to our COVID-19 response.