Dembe's Story: Dreams Do Come True
Friday, December 14, 2018
Image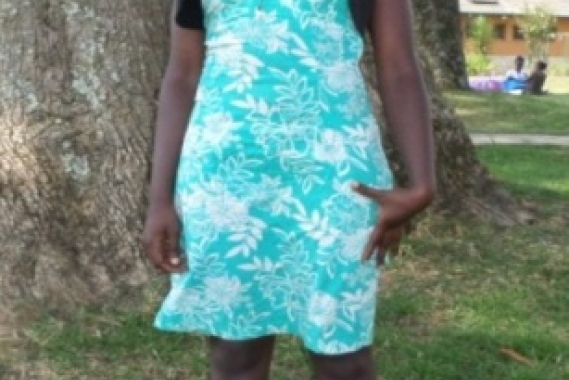 Dembe* grew up in the Kabarole district of Western Uganda, an area that has been devastated by conflict, HIV/AIDS and Ebola.
Her family wanted her to attend school but mid-way through elementary school they could no longer afford her school fees. SOS Children's Villages assessed the family's situation and, after confirming the need, provided Dembe with the school fees and supplies she needed to complete elementary school.
Dembe continued to work hard in school and dreamed of becoming a midwife. But with her family's limited resources, she didn't see how this could become a reality. Fortunately, SOS Children's Villages, with the support of its partners, was able to help Dembe achieve her goal. SOS helped pay her tuition and provided a stipend for her living expenses so she could completed her certificate at Fort Portal International Nursing School.
With her certificate in nursing, Dembe's future is now bright. Dembe is incredibly grateful to SOS Children's Villages that enabled her to attain her dream and begin a career. When she completed her nursing course, she had this to say: "God bless SOS and the staff for changing and making my dreams come true."
Canadians wishing to help young people realize their full potential are encouraged to sponsor a child, sponsor a Village or make a one-time donation. Your support will help transform the lives of the most vulnerable.
*Name changed for privacy protection