Emergency Response: Cyclone Ana in Malawi
Friday, February 11, 2022
On January 24, tropical storm "Cyclone Ana" made landfall on the Mozambique coast and headed for southern Malawi, where it caused floods, destruction, and fatalities. The storm impacted more than 995,000 people (21,000 households) and displaced over 152,000 Malawians to temporary shelter in 178 displacement camps across affected districts. The lives of 46 people are reported to have been lost, while 18 people are reported missing, and more than 1,130 people have sustained injuries.
A preliminary assessment by Malawi's Department of Disaster Management indicates that more than half of the country's 28 districts have been affected. The hardest hit districts include Chikwawa, Nsanje, Mulanje and Phalombe, where roads have been cut off and bridges washed away. While road repairs are underway, many areas are still cut-off, making it difficult to fully assess the damages.
On January 26, 2022, President Chakwera declared all the districts in the southern part of Malawi as Disaster Areas. In his statement, he appealed for humanitarian assistance from U.N. agencies, NGOs, and the international donor community. Although some humanitarian partners already have started providing relief, more assistance is needed to meet the increasing number of affected people.
Image
In response to the appeal, SOS Children's Villages Malawi joined other humanitarian agencies to support the displaced families, especially in Chikwawa district. Children and families in the communities supported by SOS have been affected directly:
2 children and 1 caregiver have been killed;
30 children and 8 caregivers have been injured or hospitalized;
200 families have lost property including homes, livestock, and crops;
20% of children are unable to attend school because of road damage, loss of educational materials, and because classrooms have been converted to safe spaces for the displaced.  
SOS Children's Villages Malawi intends to support 1,800 households (approximately 9,000 people) in Chikwawa District with both first response and recovery response.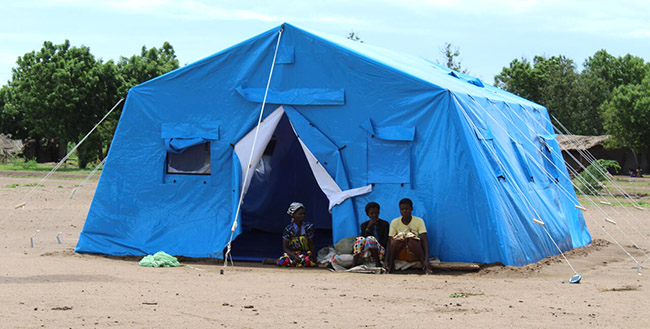 Specifically, first response support will include provision of food items, medical supplies, utensils, blankets, sanitary facilities, and education materials. Recovery response will include provision of seeds (sweet potato, maize, millet, sorghum), plastic sheets, tree seedlings, and psychosocial care, as well as construction of low-cost houses.
At this time, interagency needs assessments are continuing on the ground to assess the extent of damage and needs. SOS Children's Villages will update its response accordingly, particularly with respect to protection, shelter, nutrition and education of affected children and families. 
~~~~~~~~~~~~~~~
Canadians wishing to support SOS Children's Villages emergency response programs are encouraged to Donate to SOS MAYDAY.