Following Belgium's legislation to keep siblings together in care, several European countries follow suit
One year after Belgium passed a law giving siblings the right not to be separated in alternative care, a number of countries across Europe are following its lead. France, The Netherlands, Norway, and Scotland are among the countries that have passed or are debating legislation.
SOS Children's Villages plays a key role in advocating for the passage of laws to keep siblings in care together, understanding the importance of maintaining the bonds of siblings. Siblings are often the longest-lasting family ties, especially when children are separated from their parents.
"We remain committed to bringing about change that allows children to stay together with their siblings," says Jolien Potemans, National Advocacy Advisor for SOS Children's Villages in Belgium. "Above all, children in alternative care want to grow up like all other children, together with their brothers and sisters."
Young people made that point to lawmakers during the debate in Belgium last year. "When you are placed out of home, you don't have a home anymore. My only resource was my sister," said one young woman, Charlotte*, who was 14 when they were separated.
"She was the only one I could trust," Charlotte added. "And then she was taken away from me. That was very painful. … My sister was physically ill, I was emotionally ill. I still wonder why."
Image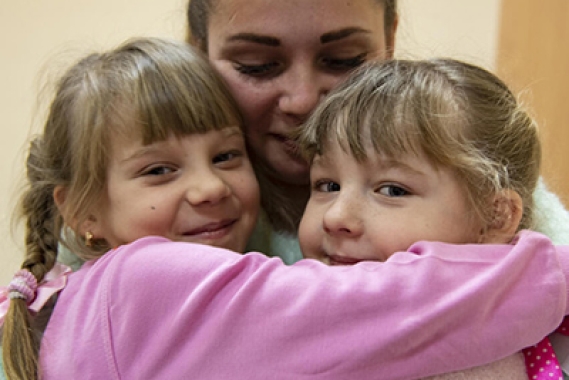 The siblings' law in Belgium passed with a large majority in May 2021. The law's passage has led to positive developments, Jolien says. "Many actors are already making great efforts to keep siblings together," Jolien says. "Foster care, following the law, launched a call for foster parents who want to take care of siblings together."
The sharing of good practices across countries has been key for SOS Children's Villages to build expertise and support other national lobbying efforts.
In the Netherlands, SOS Children's Village lobbies for legal anchoring of the right to place brothers and sisters together. As a result, the government commissioned a study and found that 28% of siblings were not placed together; the percentage rose significantly in case of an emergency out-of-home placement.
In March 2022, the Netherland's Ministry of Justice and Safety responded with clear intentions to improve the situation for siblings in foster and other forms of alternative care. However, the Ministry took the position not to proceed now in legally enshrining the right of siblings to stay together.
The decision has not deterred SOS Children's Villages, which continues to push for legal anchoring. "We will closely monitor the implementation and actively contribute where possible," says Georgien Hakkert, a family-care project leader at SOS Children's Villages in The Netherlands. 
In France, new child protection legislation passed in February 2022. The law, commonly referred to as the Taquet Law, requires that siblings stay together in alternative care as long as it is in their best interest. It further strengthens child protection mechanisms over the course of the whole journey of assessment of placement in alternative care to prevention of violence in care and additional support for care leavers.
SOS Children's Villages France, which advocated specifically for inclusion of the 'siblings requirement', continues to advocate on the topic in advance of the 2022 presidential and legislative elections. "Strengthening the expertise of professionals on the accompaniment of sibling relationships in the long term seems to us to be the next essential step to allow a better balance between the right to live with one's siblings and the right to individualized care," says Florine Pruchon, Advocacy Manager at SOS Children's Villages in France.
Keeping siblings together is also a priority topic for other SOS Children's Villages member associations and their partners, such as in Norway.
Scotland is another country where a law is in place. Passed in July 2021, the law states siblings have the right to be placed together and gives children more legal opportunities to stand up for their rights.
*Name changed to protect privacy