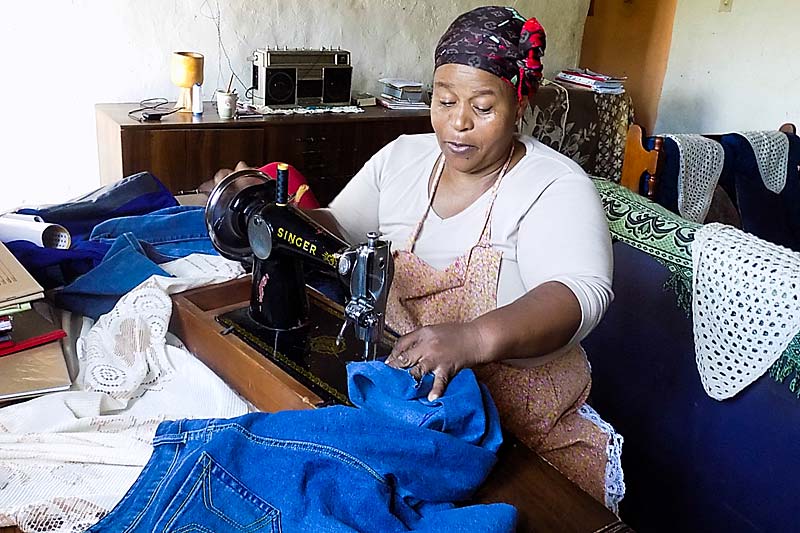 "I never knew the meaning of hardship until my husband passed away," says Lungile, a single mother who lives in Malagwane, a community supported by SOS Children's Villages through its Family Strengthening Program in Mbabane, Swaziland.
Lungile is a single mother to three children: Nokuthula (21), Sihle (17), and Fana (15). The father of the children passed away in 2009. He was the sole breadwinner.
"My husband would provide for me and my children, we never ran out of anything, he didn't even want me to go work. Hardship started when he passed away. I never had any kind of skills to provide for my family, and we would go to bed without anything to eat. At most, we would have one meal a day. I started baking some scones and walked from one homestead to the other selling them, but the money was not enough to meet the needs of my family," says Lungile.
After five years of struggling and barely managing, Lungile's plight was brought to the attention of the SOS team in Mbabane. The family started receiving support in 2014.
"The situation was not good at all, and the family did not have access to any essential services - no adequate meals, no proper clothing and no stable source of income," says Thokozani Maphalala, SOS program director in Mbabane.
The SOS team started by supporting them with a much-needed food parcel for their nutritional benefit, and children were provided with educational support and clothing. These services immediately helped the family to cope.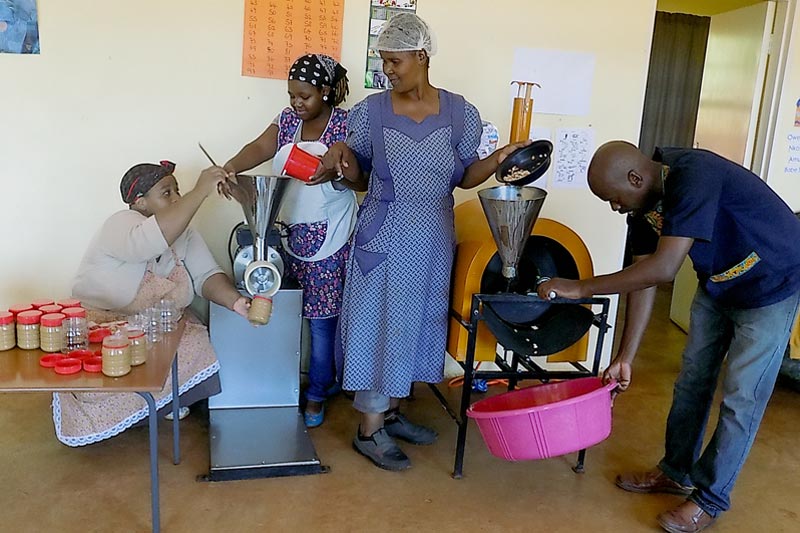 Lungile and fellow community-based organisation members making peanut butter.
Lungile joined a community-based organisation (CBO) and attended different workshops on skills development to address the fact that she did not know how to provide for her family. She gained knowledge on financial management and learnt to make different products to improve her livelihood. She produces floor polish, dishwashing liquid and peanut butter. All these products are sold and profits are used to continuously improve the situation of her family.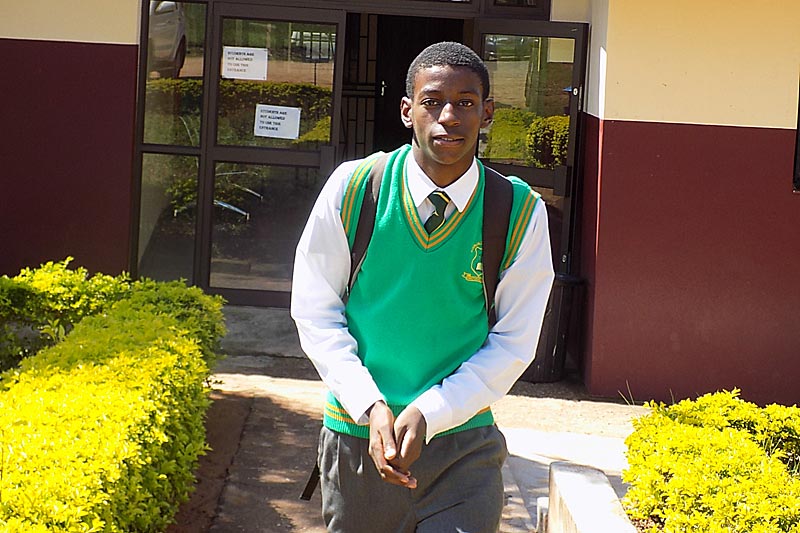 Fana, 15, at school
There has been a significant and positive change among the family members. Now they all have a positive attitude towards life. "We had thought it's the end for us. We were just hopeless," recalls Sihle, who is currently enrolled in college, doing her final year in information and communications technology (ICT). "Now the future looks bright for us all, and on weekends I work in a restaurant around town. This helps towards the family budget," she adds.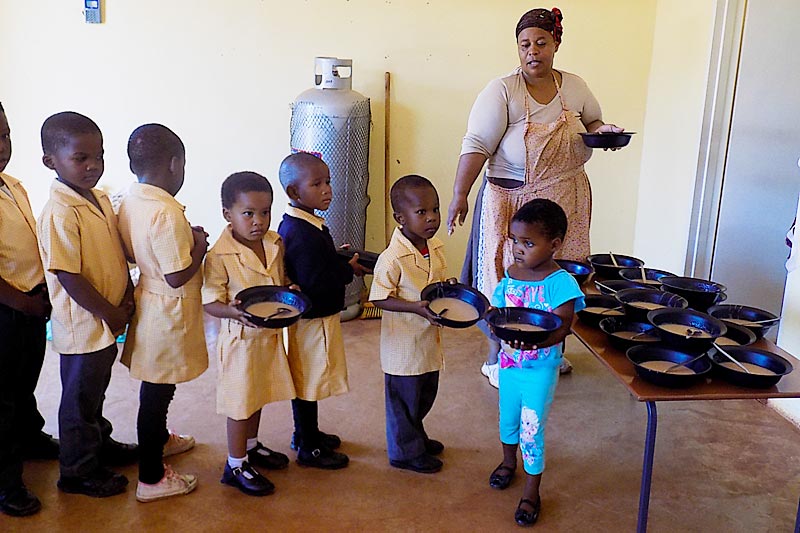 Lungile at work at the community kindergarten
After almost four years in the program, Lungile has been an active member within the community, and she has been eager to learn and change the situation of her family. She has the heart and desire to help others in the community. She currently cooks at the Malagwane child care centre where SOS Children's Villages supports 100 children with breakfast and lunch on a daily basis. Most of the children adore her and some even visit her at home. "The children call me 'granny' and they really love my food," says Lungile.
*Names changed to protect the privacy of the family