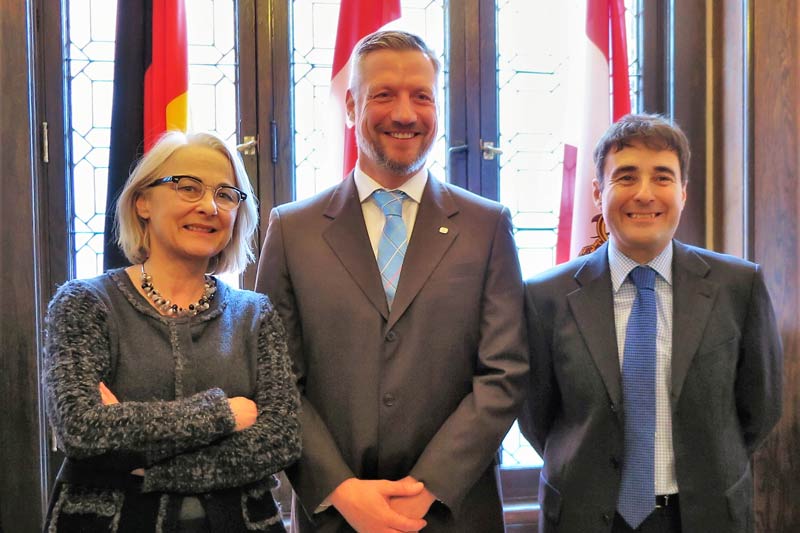 It was an honour to meet with Ambassador Sparwasser, German Ambassador to Canada, and Ambassador Dr. Pehringer, Austrian Ambassador to Canada, at the Austrian embassy in Ottawa to celebrate our anniversary year. 
We would like to thank the ambassadors for their well wishes and congratulatory letter as we mark our 50th anniversary here in Canada and 70 years of SOS' work internationally.
In 1949, the first-ever SOS Children's Village was built in Imst, Austria, and support for the SOS model quickly spread to Germany. Today, SOS Children's Villages operates in 135 countries and territories, continuing a long legacy of helping the world's most vulnerable children.
We are grateful for the German and Austrian communities across Canada who have supported our cause and contributed to the success of SOS Children's Villages Canada over the past 50 years.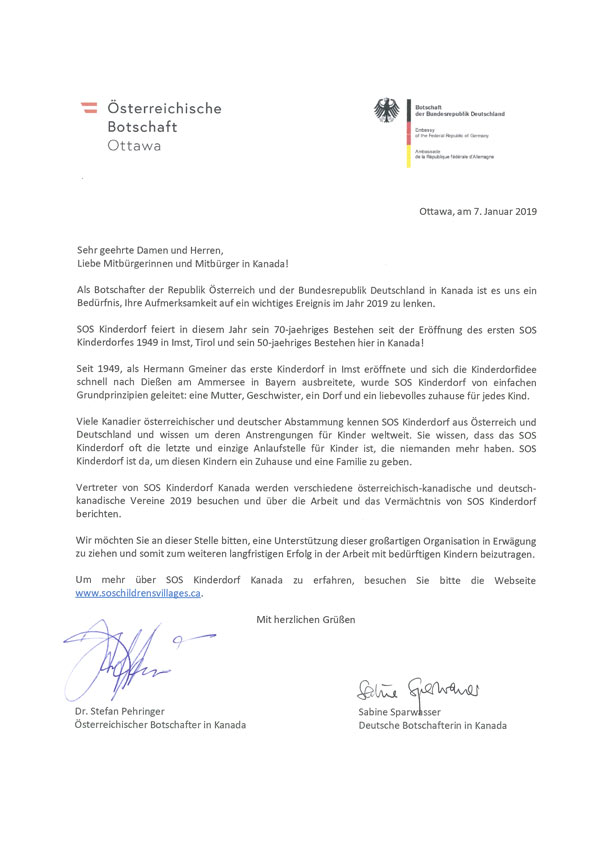 Canadians wishing to help young people realize their full potential are encouraged to sponsor a child, sponsor a Village or make a one-time donation. Your support will help transform the lives of the most vulnerable.