The gift of being together: Six siblings reunited at SOS Bolivia enjoy new family life
The Alvarez siblings lived apart in foster care for many years before all 6 were reunited at the SOS Children's Village in Bolivia. Now they enjoy family life and renewed sibling relationships.
Like many large families, the Alvarez* siblings find it tricky to complete everyday tasks on time such as making breakfast, getting ready for school, and taking care of their pets.
This is particularly difficult as they are a family of six children – Maria (17), Cecilia (15), Paola (13), Daniela (12), Diego (11), and Julia (10) – who were reunited seven years ago after living separately for many years in foster care in Bolivia.
At the SOS Children Village in Cochabamba, Bolivia, they were finally able to live together under one roof. Their caregiver, Monica, has helped the Alvarez children to re-establish their relationships.   
Monica, who herself has three brothers, tries to pass on those experiences of strong siblings bonds to the Alvarez children.
"My mom used to tell me, 'You as siblings are going to take care of each other, you are going to support each other,' and I think that's what I reflect towards them," she says.
When families are separated, children often lose connection to their brothers and sisters. In Bolivia, SOS Children's Villages works to reunify siblings who may be living apart in state-run foster care homes, explains Javier Villka, a family-strengthening advisor.
Image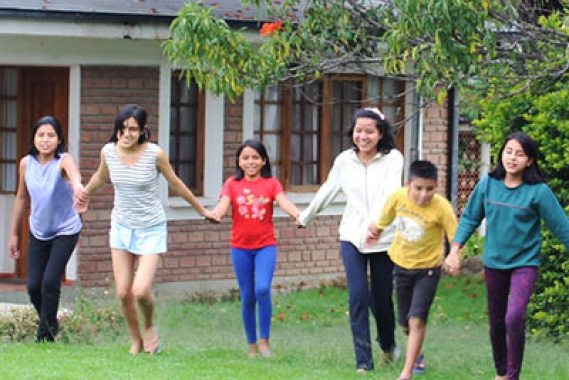 Image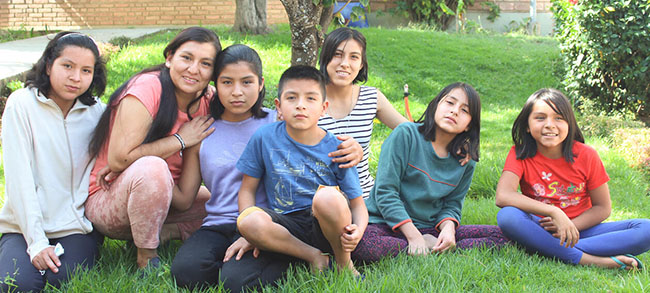 "We get in contact with the other foster care homes and they identify siblings who are separated," he says. "They know that at SOS Children's Villages Bolivia, the siblings will be together, and that contributes to their well-being."
Being together, as a family
The Alvarez children are happy to share life with one another after many years apart.
Maria, the eldest sister, says having her four sisters and one brother with her is a treasure. For one of the youngest sisters, Daniela, a birthday surprise is one of her most cherished memories.
Cecilia considers the "family days", along with playing tea party with her younger siblings, as some of her favourite activities. Diego, the only boy, who enjoys school and likes playing football, appreciates having the company and protection of his sisters.
Image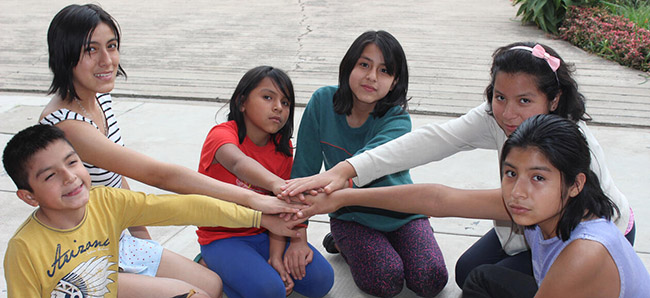 Julia, the youngest, values most that they are together now. "We are a big family. What I like most is just being together as family."
* All names changed to protect privacy.