Governor General of Canada Mary Simon serves as Patron
SOS Children's Villages Canada is honoured to announce that Her Excellency the Right Honourable Mary Simon, Governor General of Canada, has granted us her viceregal patronage. 
We are grateful to receive this support from the Governor General of Canada towards our mission of providing vulnerable children and families with the opportunities they need to thrive in more than 130 countries worldwide.   
"All of us at SOS Children's Villages Canada are honoured and grateful for Her Excellency's patronage. Her endorsement is a testament to the importance of our work to support vulnerable children and communities around the world and our goal to provide a loving home for every child," stated Alicia Quesnel, SOS Canada's Chair of the volunteer Board of Directors. 
It is a privilege to continue a long history of patronage from Canada's governors general, starting in 1985 with the Right Honourable Jeanne Sauvé. In the years ahead, we look forward to supporting the major themes of Her Excellency's mandate as reflected in our ongoing work to advance young people's rights and well-being. 
To learn more about the Governor General, visit the following website and read Her Excellency's biography.
You can also follow the Governor General on Facebook, Twitter, Instagram and YouTube.
Image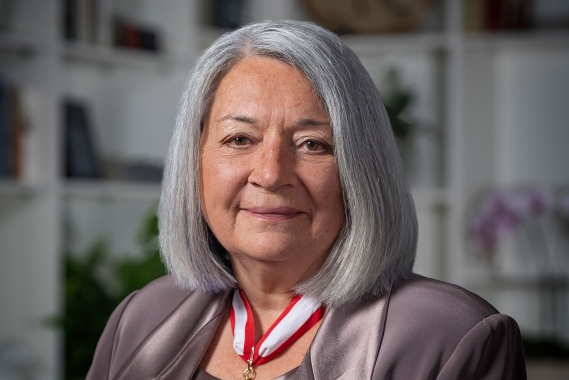 Her Excellency the Right Honourable Mary Simon, Governor General and Commander-in-Chief of Canada. Photo credit: Sgt Johanie Maheu, Rideau Hall © OSGG-BSGG, 2021