Hope blossoms in the Dominican Republic: José Miguel's journey
Friday, September 29, 2023
More than one million children in the Dominican Republic live in poverty, and roughly 578,000 children under the age of 15 are without parental care. Around 20 percent of them are orphans. 
Two-year-old José Miguel and his three siblings, including a twin brother, were among these vulnerable children when their mother could no longer care for them and was forced to abandon them in Los Mina. It was then, nearly 30 years ago, that his journey began with SOS Children's Villages. 
From preschool to post-secondary support, our educational programs give children and young people hope and allow them to become active agents in their learning and futures.  
Growing up in the SOS Village in Los Mina, José Miguel developed strong bonds with his biological and SOS siblings.  
Image
Image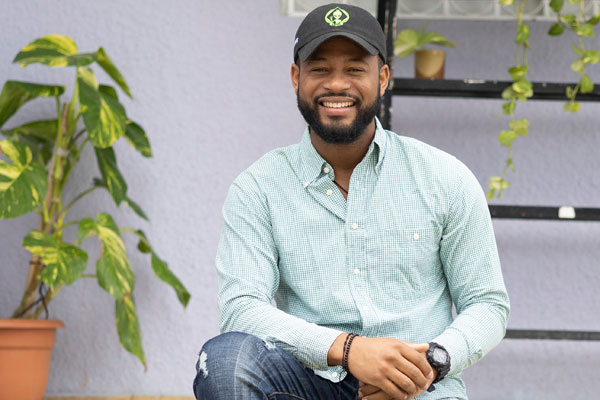 He completed his pre-university studies while living in the SOS Village and graduated with excellent grades. As he transitioned to independent living, he received continued support through SOS Youth Care Programs, including vocational training, mental and physical health care and more.  
Exhibiting remarkable leadership qualities, José Miguel and his brother are now trusted figures for other SOS program alumni, offering guidance and support to their peers based on their own experiences. 
Educated, enriched, and now raising a loving family, José Miguel attributes his accomplishments and knowledge to SOS Children's Villages. "It is only because of all you donors and the work done by SOS Children's Villages," he expresses in gratitude. 
"This place is the essence of the human that I am today. Each of these people contributed a grain of sand towards the person you see now, one who can achieve all dreams and contribute and give back to the society I live in."