Indonesia battles deadly flash floods and landslides
Image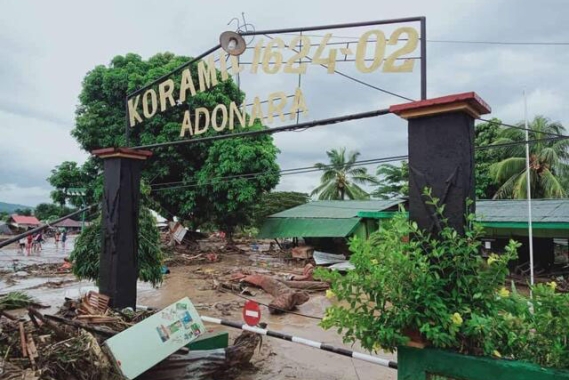 Ottawa, April 6—Nearly 100 people have been killed and dozens missing after flash floods and landslides struck parts of eastern Indonesia over the weekend.
SOS Children's Villages in Indonesia says that all children in the village and our Family Strengthening Programs (FSP) are safe. Efforts are being made to contact children who have transitioned out of alternative care in Flores, East Nusa Tenggara, to check on their safety and well-being. SOS Children's Villages is also collecting relief material like clothes and food for affected families.                                                                                          
Gregor Hadi Nitihardjo, National Director of SOS Children's Villages Indonesia, said:
"I want to express my deepest condolences to all affected East Nusa Tenggara. Our 149 children and all our staff at SOS Children's Village Maumere are safe. Also, there are 1,274 children in our family strengthening program around Sikka and Maumere, and they are also safe. Currently, our emergency response team is observing the impact and delivering help for people who need it."  
"When disaster strikes, children are the most vulnerable. Our duty at SOS Children's Villages Indonesia is to ensure that every child affected still gets their rights. If a child in the disaster area loses or is at risk of losing parental care, we are ready to step in."
For more information and to arrange interviews please contact:
Samantha Halyk, [email protected]