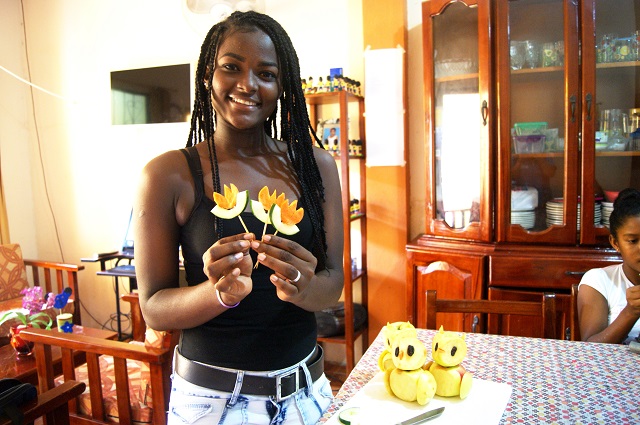 Luna's* hard work has led her to win a scholarship to study in Costa Rica. The 17-year-old has many dreams but her main goal is to become a reporter.
Luna arrived at SOS Esmeraldas in Ecuador when she was eight years old, with her sister and her four nephews. Her family struggled with drug abuse and weren't able to fully provide for their children. Although the SOS team worked closely with the family, the environment was never suitable for the children. Luna recalls being scared and constantly asking about her mother, but also feeling safer and more at ease with her new SOS family.
"It was easy to feel at home," says Luna. "Danny [her SOS mother] was always a great support for me. She taught me to be responsible, to respect others, she cared for me and even took us to places I had never seen before, like the movies and the pool."
Today, Luna has an outgoing personality, she loves to dance and her smile lights up any room. She is always part of all the activities at SOS Esmeraldas and has excellent grades at school.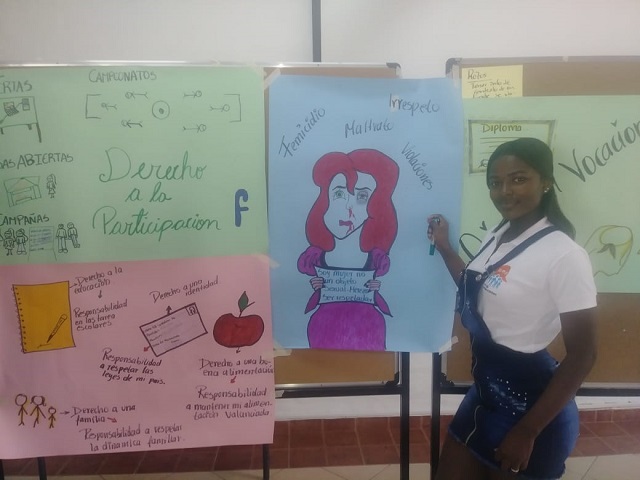 This year, she won a scholarship and moved to Costa Rica in September to study the last two years of secondary school in an international college. The SOS team and her SOS mother made sure she was prepared emotionally and equipped with the skills she'd need to succeed. Her SOS mother taught her how to cook healthy meals, pay the bills and make money transfers in the bank. Luna lives at the school now and is in constant contact with Danny and her SOS advisor, making the best out of this unique opportunity.
"One of the psychologists taught us that life is full of obstacles but these are not an impediment to achieve our dreams, and that is what I want to do in my life," she says.
Luna discovered she is passionate about communications and wants to study journalism. Her dream is to become a famous reporter and to help her biological family improve their life.
*Name changed to protect child's privacy
Canadians wishing to help vulnerable children are encouraged to sponsor a child, sponsor a Village or make a one-time donation. Your support will change the lives of orphaned, abandoned and other vulnerable children. Please help today.