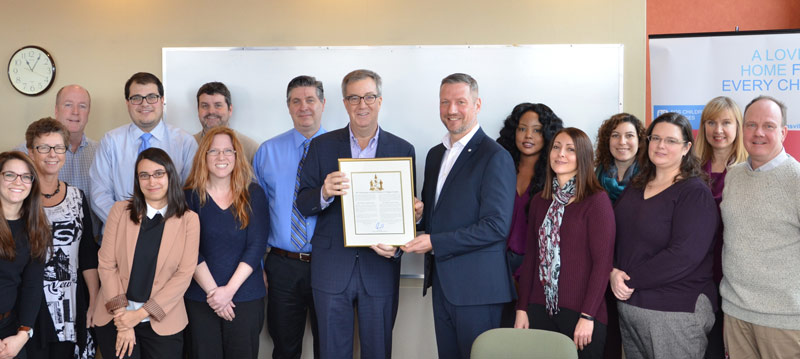 We were honoured to have Ottawa Mayor Jim Watson visit our office and present us with a congratulatory 50th anniversary letter to help us kick off our milestone year. 
In 1969, SOS Children's Villages Canada was founded in Ottawa by a small group of dedicated volunteers who believed that all children should grow up in a loving family home. Often working from their kitchen tables, this group was determined to bring the vision and success of the SOS Children's Villages model to Canada.
From humble beginnings 50 years ago to a national office in downtown Ottawa today, we have much to celebrate. SOS Children's Villages Canada continues to work alongside Canadians and our global partners to provide support for the world's most vulnerable children.
On behalf of the Ottawa City Council, the Mayor congratulated SOS Canada board members, staff, volunteers, advisory council and honorary board members, and extended his best wishes for our continued success.