The new WISE Scholarship is empowering African youth with university education
Thursday, February 17, 2022
FOR IMMEDIATE RELEASE
OTTAWA, February 17, 2022 – In partnership with the Steele Family Foundation, SOS Children's Villages Canada is launching the World Impact Scholarship & Education (WISE) program to ensure talented African secondary students who grew up in SOS care have the opportunity to study at leading African universities.
Scholarships will be available to students studying at the SOS Hermann Gmeiner International College (HGIC) in Ghana, who have grown up in SOS family-based care or family strengthening programs throughout Africa. Despite their perseverance, academic excellence, and community leadership, many of these students are forced to turn down offers to study at prominent universities simply because they lack the financial means.
"This new scholarship program is investing in the leaders of today. These are remarkable students who have the right to study and achieve their dreams. Financial hardship shouldn't hold students back from reaching their full potential," said Thomas Bauer, President and CEO of SOS Children's Villages Canada. "Together with the Steele Family Foundation, we're building on the excellent work done at the HGIC school to prepare vulnerable youth to pursue post-secondary education."
Image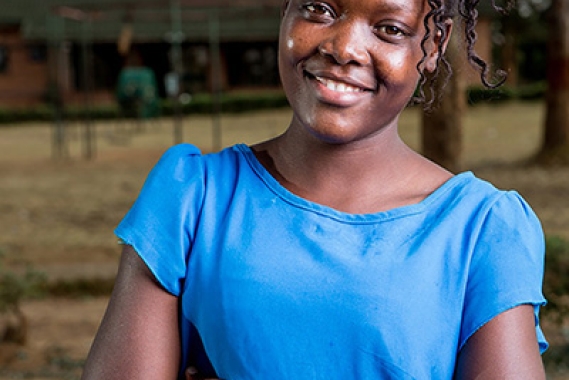 The HGIC is a center for academic excellence located in Tema, Ghana that provides students from more than 12 African nations with the highest quality education in a spirit of Pan-Africanism. The HGIC aims to develop students into confident, resilient adults who can thrive in a fast-paced and rapidly changing world. Students are instilled with critical and analytical thinking skills and encouraged to become life-long learners and leaders in their community.
The first round of WISE Scholarships will be awarded in April 2022. Scholarship recipients will have overcome personal hardship and demonstrate leadership and active involvement in their community. They will receive financial support, as well as career counseling, life skills and key mentorship, internship, and volunteer opportunities to support their personal and professional development.
"Education is the best pathway out of poverty. This scholarship will not only benefit the student, but also have a ripple effect on their community, country, and the continent as a whole," said Michael Steele, President and Director, Steele Family Foundation. "Africa has many top universities, so instead of a scholarship that sends students abroad, we wanted to focus on the exceptional learning opportunities available throughout the continent," added Stacey Coote, Communications Director, Steele Family Foundation.
The WISE Scholarship utilizes the WISE Portal, a web application developed by the Steele Family Foundation. Scholarship recipients employ the portal throughout their post-secondary education to manage their scholarship funds, engage with their peers, and report on their academic experiences. 
Lessons learned from the 2-year WISE program will enable SOS Children's Villages and partners to scale-up the project and reach more students in need.
More details on the WISE program are available online: www.soschildrensvillages.ca/wise
_____________
For more information: 
Tanja Kisslinger, Program Communications, SOS Children's Villages Canada, [email protected]
About SOS Children's Villages:
Founded in 1969, SOS Children's Villages Canada is a member of the SOS Children's Villages International federation. SOS Children's Villages is dedicated to protecting children and advancing their rights in a 137 countries and territories. We believe that children deserve more than just survival. They have a right to grow up in a safe and caring family environment, giving them the best chance of a secure future. Using a holistic approach, we work to empower vulnerable children, families, and communities to ensure children's rights are met. Through programs focused on child protection, education, health, nutrition, women's economic empowerment and humanitarian responses, SOS Children's Villages serves over 1 million people annually. Learn more: www.soschildrensvillages.ca