"Safe Places, Thriving Children": Young people lead the way to trauma-informed care
Earlier this month, during the final event of the project "Safe Places, Thriving Children: Embedding Trauma Informed Care into Alternative Care Settings", youth with care experience presented training that is changing alternative care settings across Europe and calls on decision-makers to invest in trauma awareness.
"Alternative care is not just another place to live, it should also be a place of mental growth," read one of the key messages from youth shared at the event in Brussels on 2 May.
Children and young people who have lost parental care are more likely than their peers to have faced adverse childhood experiences. Lubos Tibensky, psychologist and SOS Children's Villages' programme advisor, explains: "Children in alternative care face a specific type of trauma that we call complex trauma. It is caused by repeated adverse experiences during childhood and can result in vulnerability and influence the development of the child." 
To support children's recovery and build relationships based on understanding and trust, caregivers need adequate mental health knowledge. Despite the widespread and ever-growing demand, many professionals still receive little or no training on adverse childhood experiences, trauma and the effects it might have on a child's development. 
"Safe Places, Thriving Children" aims to transform child-care and protection systems so that caregivers are trained in trauma-informed practices. The project of SOS Children's Villages International was developed in partnership with CELCIS and SOS Children's Villages' member associations in Belgium, Bulgaria, Croatia, Greece, Hungary and Serbia. 
Image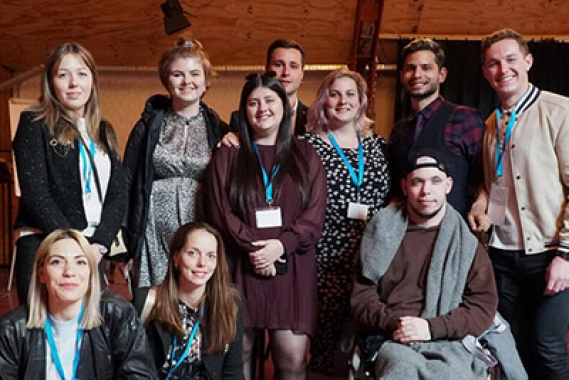 Over the past two years, the EU-funded project developed a framework to train child and youth care practitioners across Europe, which is now spreading outside the original project countries and may soon be implemented in other regions.
Youth participation
At the heart of "Safe Places, Thriving Children" and the final event was the International Young Expert Group. "The idea of youth participation wasn't lost throughout the project. Experts have their studies in mind, but they were never in our shoes. Together, we could come to better conclusions," says 27-year-old Ioanna Iatrouli from Greece. 
Image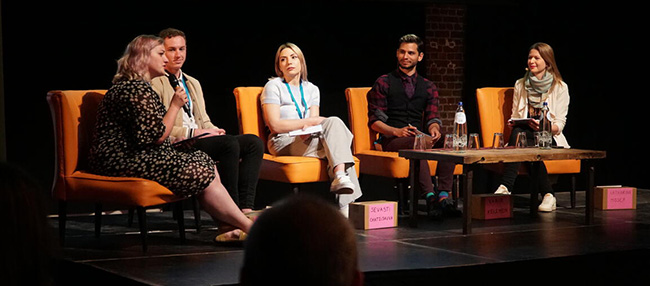 The idea behind the project, the training contents and the policy recommendations were all based on the experiences of young people with lived experience of alternative care, in and outside of SOS Children's Villages. Young people represented the voices of their peers in meetings with decision-makers and participated in 6-day-long trauma informed-practices trainings as co-trainers in their countries.  
Giving professionals the opportunity to learn directly from youth was especially important for this training, says Ljiljana Ban, coordinator of the International Young Expert Group. "Caregivers run from difficult conversations because they are not professional therapists and they are afraid they will hurt children even more. When a young person who has suffered trauma tells them how much they needed someone to listen to their story, they really, sometimes for the first time, allow themselves to hear." 
Delivering the training gave the youth the feeling of agency and made them feel heard. Young expert Kristien Schoenmaeckers of Belgium says: "Caregivers were glad that I was there to share my experience. They told me it was an added value and it made me feel like I made a difference. I discovered that my story is good enough to tell and that people can learn from it. I used to think that my experience didn't matter – so many worse things could have happened, so I am not allowed to complain. During training, I noticed that people like to hear my story and can reflect on themselves through it." 
Healing relationships
Each child who has been separated from their family needs support, as the separation itself often causes distress or trauma. Strong bonds that foster mental well-being and healthy development of children are among the main focus points of the project. CELCIS expert Linda Davidson explains: "Complex trauma happens in relationships, but relationships are also where children heal. You don't have to be a therapist to behave in a therapeutic way. Sensitive day-to-day care is often the most important for children's ability to recover."  
Young expert Ioanna Iatrouli says: "The training developed within Safe Places, Thriving Children is helpful because it clarifies what makes a child or young person feel safe. Sometimes, you need solutions like therapy. But you always need someone to ask you how your day was and mean it. Someone to ask you how you did in school and prepare a meal for you. Someone that cares for you, humanely." 
To prevent intergenerational trauma, adults in the care system should not only meet the mental health needs of children, but also equip them with the right tools for the future. Strong bonds with caregivers can make children feel secure and teach them to express love in a safe way. Young people who experience nurturing relationships learn how to build stable bonds. It prepares them for independent life. "When we grow out of the care system and have our own families, we need to know how to love them in a healthy way so we do not continue the cycle of trauma. The ways in which we have been shown love may be hurtful and wrong, and they may be the only way we know," reads one of the key messages developed by a group of young people.
Lasting impact
Trauma-informed care shifts the narrative, encouraging people to ask "What has happened to this person?" instead of "What is wrong with them?". Young people call for understanding of their stories and reasons behind their behavior. Their participation in the development of policy recommendations and meetings with stakeholders is already influencing decision-makers. Marie-Cécile Rouillon, the European Commission Coordinator for the Rights of the Child, says: "We are listening to young people's feedback as we implement the Strategy on the Rights of the Child and take other initiatives at the European level that ultimately have the same objective – to respond to the needs of children. While developing policies, we must fight obstacles instead of just asking children to change. Safe Places, Thriving Children shows the importance of a child-center approach to policymaking." 
In the training, child and youth care practitioners learn to recognize long-term effects of adverse childhood experiences on individuals, families and societies. Such a holistic approach to mental health is crucial for a sustainable transformation of alternative care settings. "Safe Places, Thriving Children" encourages care professionals to look after their own mental health and guides organizations on how to introduce trauma-sensitive practices in their daily work.  
Psychologist Teresa Ngigi argues that, in order to create lasting impact, the training must reach all levels of care systems, from caregivers to international leadership. "In a trauma-informed organization, the way we all relate to children changes. During one of my training sessions, care professionals shared their own traumatic experiences. They said: Help us heal first and we will be able to support children. We have been lacking a global perspective. When I travelled to deliver training, everyone assumed I was there for caregivers. Now, everyone is involved. Next week, I am training senior management of SOS Children's Villages in Ethiopia." 
"Safe Places, Thriving Children" aims to reach as many children and young people affected by trauma as possible, taking into account their unique backgrounds and experiences. Among the available resources, there is guidance on culturally sensitive trauma-informed care in the context of migration. Experts agree that the methodology developed within the project is useful for care professionals supporting children without parental care who have been through armed conflicts, natural disasters or other adverse childhood experiences that cause migration and displacement. 
In addition to in-person training, there is an e-learning programme available, useful for a wide range of professionals from the social, educational, health and justice sectors. Raising trauma awareness on a large scale and for the long term is key as more and more children are at risk of losing parental care due to conflict and displacement caused by climate change. "Working in partnership with SOS Children's Villages, we all have the responsibility to contribute to the sustainability of Safe Places, Thriving Children and to bring the inspiration from the final event to the project events in our countries," says Dani Koleva from UNICEF Bulgaria.  
In SOS Children's Villages, the capacity building has already started outside of the original project countries. Teresa Ngigi says: "I would love the entire federation to become trauma-informed. The project is already taking root in Africa. We see it giving children voice and changing the way people look at alternative care. There are plans to do the same in Asia and Latin America. There is no coming back. We are moving on."
_____________
To learn more about "Safe Places, Thriving Children", read the final project report.