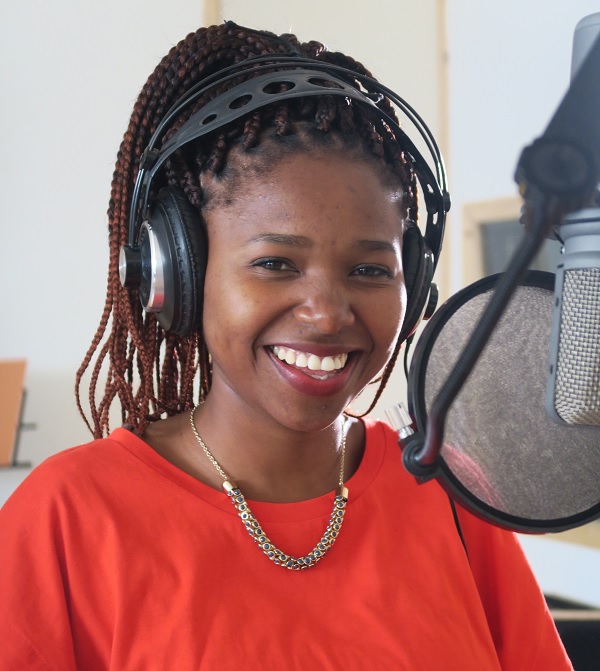 From the streets to a recording studio: a song of thanks
Itumeleng Ralebitso feels so grateful for the people who supported her at SOS Children's Villages that she decided to express it in a song.
With her powerful and soulful voice, the 26-year-old business administration graduate and aspiring singer from Lesotho recently recorded her song titled 'Thank You' to show her gratitude for "SOS and everybody who has played a role in my life so far".
But Itumeleng, who goes by Tumi, not only shows her appreciation through music. She shares her story to inspire other young people and works as a volunteer for the Future of Africa organization that helps street children in Lesotho.
While Tumi never lived on the street, she can identify with their stories.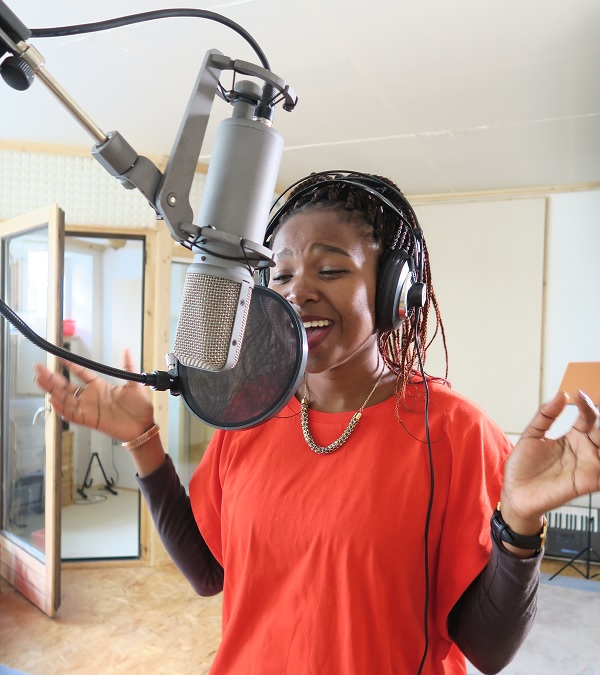 Begging erodes all dignity
Tumi's parents separated when she was six years old, leaving her unemployed mother alone to care for Tumi and her five siblings. Her mother began selling goods in the capital Maseru, and would occasionally sell homemade beer out of the two-room house where they lived. "The noise and chaos in the small house full of drunk men and women was unbearable," Tumi says. "From time to time, my younger brother and I would sleep in the streets nearby just to have a peaceful night."
When her mother fell ill with HIV/AIDS, Tumi sold fruits to help buy the family's next meal. "The money was still not enough, so I sometimes had to beg for food," she says. "Begging erodes all the dignity you may have and requires having accepted that your situation is beyond hopeless."
Despite everything, some days they still would go hungry. "Sometimes we'd have days where we didn't eat at all," she recalls.
Tumi's mother died a year later. She and her siblings struggled to get by for several months until her grandfather alerted SOS Children's Villages in Maseru. Tumi remembers feeling relieved and excited when she went to live there at the age of 12 with her three younger siblings. "I didn't have to worry about where the next meal was going to come from, and I didn't have to work," she says. "This is where everything changed, this time for the better."
When she came to the Village, Tumi says she would not allow anyone into her "emotional space". But over time, her SOS mother, Mamoruti Moruti, helped heal her past traumas. "She really helped me to understand myself and regain my strength," says Tumi.
'You can make it'
In her work with street children and mentoring disadvantaged youth, Tumi has found it liberating to speak to young people from similar backgrounds. "I was able to share my story with them and give them hope that you can actually make it — you can get out of this situation."
After studying at the SOS-Hermann Gmeiner International College in Ghana, Tumi earned a degree in business administration from Ashesi University, also in Ghana. She now plans to study psychology and continue with her music. "I never thought I'd be able to go to university in the first place, and now I'm dreaming of doing my Masters and PhD, which is way beyond what I could have dreamt about," she says.
Tumi recently became Program Coordinator for GoTeach — a youth employability partnership between SOS Children's Villages and Deutsche Post DHL Group — in Sub-Saharan Africa. "It's such a dream come true," Tumi says. "To me, this isn't a job. It's who I am. It's my mission: to give back what I received and to help others do the same."
A grateful heart, diligent feet
Tumi sees her life story as one of strength, not of weakness. "My experiences made me appreciate life and all the good it can offer," she says. "My experiences are a treasure. My experiences are my strength."
"Hence, I walk with a head held high, a grateful heart and diligent feet for those who are still struggling to see life this way."
That is why she wrote and recorded her song, 'Thank You' — to show her gratitude and to be "the voice of any SOS child, or any child, who just wants to say 'thank you' to anyone who has done some good in their life".
Canadians wishing to help vulnerable children are encouraged to sponsor a child, sponsor a Village or make a one-time donation. Your support will change the lives of orphaned, abandoned and other vulnerable children. Please help today.