SOS psychologist describes the war's devastating impact on Ukraine's children
Oksana has been a psychologist at SOS Children's Village Brovary for many years. Since 16 February 2022, Oksana has been working directly with the foster families who remained in the SOS Children's Village Brovary, and remotely with the foster families who relocated to Truskavets, western Ukraine.
This is what Oksana shared over the telephone on 01 March 2022 once a group of foster families left the SOS Children's Village and evacuated to Poland.
"At the moment, I am in a basement. Missiles are flying over us. I am here with my children – the little one is four years old and my older son is twelve.
Initially, our foster families were separated, as some stayed in Brovary and some left to Truskavets. So, the situation is a little different.
All foster parents reported that the children started to eat lots of sweets. Everybody noted that. Then some children started to have enuresis, anxiety, vomiting. The children started to have different physical reactions. One boy, according to his foster mother, without anybody telling him to do so, got dressed and was simply standing dressed in boots, waiting to run somewhere.
For the children who had stayed in the SOS Children's Village, thank God they left today, the situation was different, as these children heard the explosions multiple times. All children who stayed in Brovary felt fear. You don' have to be an expert to look into the eyes of children and adults and understand how they feel.
Image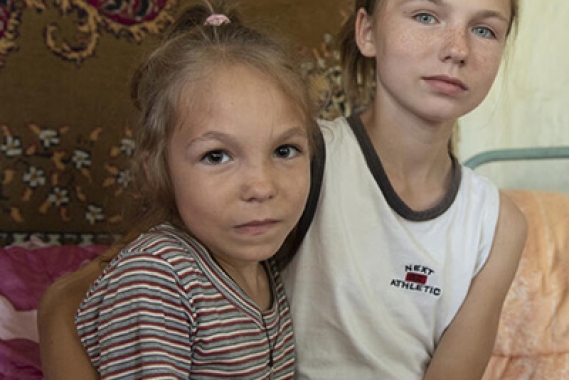 It was very difficult for the adults. Children could show their emptions. The foster parents, however, felt responsible and felt they should not scare the children. This is the heavy burden on parents.
Image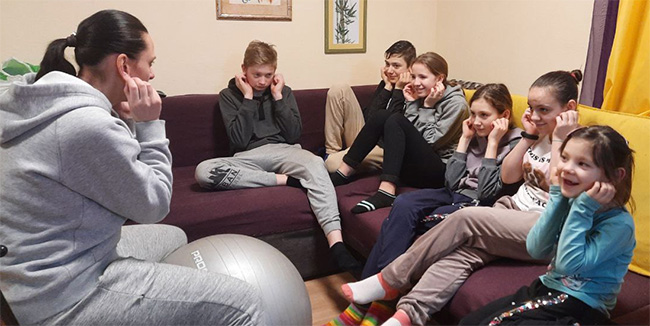 I had talks with the children, did breathing exercises, used various games and exercises and then we moved to tackle the feeling of fear. I didn't lead them into the emotion of fear, but arranged it like a game asking them to describe what they felt before, during and after they got scared - so that each child could speak.
It took a while for them to open up, but then each of them started to talk about their fears - how they experienced it and how worried they were about the explosions, how scared they were to lose each other or their foster parents. They talked about their fear of being physically harmed or disabled. There were lots of fears... The children talked and talked and talked.
The children are very scared. One boy simply doesn't go to the toilet without his foster mom, even though he is in adolescence age already. He prefers to wait and be patient at night and not to go to the toilet because he is afraid. They slept on mattresses on the ground floor many nights. He simply stayed attached to his mom.
The little children... Well, of course, the emotional state of the parents or caregivers is transferred onto them, as there are bonds between them already. It's really good that the foster families were taken out of Brovary today."
_____________
Canadians wishing to support SOS Children's Villages emergency response programs are encouraged to Donate to SOS MAYDAY.