Wednesday, December 8, 2021
It was a typical sunny day in Dablo, a northern eastern rural village in Burkina Faso, home to no more than 20,000 people. Aisseta and her husband were tending to their crops while her children were keeping an eye on their grazing cattle. Hundreds of them. From a distance, a loud explosion could be heard followed by an astounding silence. A terrorist attack had just occurred at the small village's market leaving a trail of innocent victims behind including a 7-year-old child. By a twist of fate, in their escape the culprit crossed paths with Aisseta's family. Her husband was shot and killed. 
"In one day, we lost everything," says Aisseta. "I saw my husband, the father of our children die, our home and crops consumed by the fire, and our cattle and granaries taken away," says Aisseta, bowing her head. With the help of friends, Aisseta was able to escape with her ten children aboard a motorized tricycle and found shelter at an IDP site in Kaya, like thousands of other people who fled their villages in similar circumstances.  
Kaya is a provincial town located halfway between Dablo and Burkina Faso's capital Ouagadougou. Since 2016, a multifaceted humanitarian crisis has plunged the country into a spiral of violence which has killed thousands and displaced many more. 
"Surviving is the hardest part now," says Aisseta, she admits how families are barely able to make ends meet with the little aid distributed on site by humanitarian aid organizations. "I sleep in a narrow room with eight of my children and sometimes find it hard to sleep," she says with a tiredness but also with hope. 
Image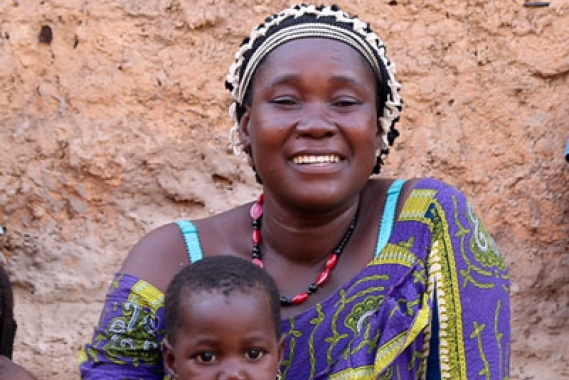 Image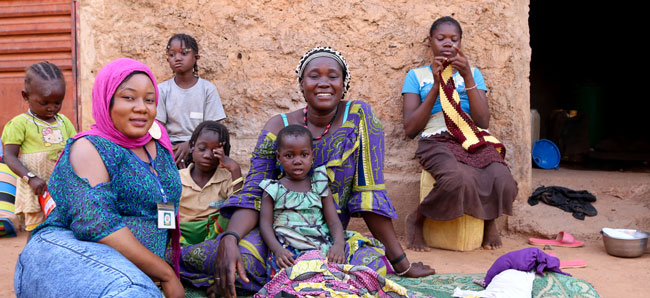 To earn a few pennies to survive, her two eldest children work at a gold mine a few kilometres away from Kaya, descending into deep holes in the hope of finding the precious ore. In these parts, mines are not officially regulated by the state. Moreover, working conditions are extremely difficult and safety measures are non-existent. 
Beyond this hardship, another issue is less visible, but just as devastating. 
"Most families and children we support in Kaya have been traumatized by the extreme violence they have experienced or witnessed," says Robert Sawadogo who works as an SOS Children's Villages social worker in Kaya. 
"Some children have been separated from their parents or brothers and sisters. They have lost hope so it's indispensable for them to have a way to deal with the distress and fear so they can experience what being a child should be like, by playing, learning, and feeling safe to be themselves again," he adds. 
Since 2020, SOS Children's Villages Burkina Faso has set up a number of Temporary Learning Spaces (TLS) to help ease the suffering of displaced and host communities. 
"Four of my children attend the SOS Temporary Learning Space every day. The joy that emanates from them when they come home brings me hope," says Aisseta looking at her children sitting by her side. "When they come home, they are always happy to show me the dance, song or game they've learned. They also come back home with their stomachs full." 
"The activities we do here with children are meant to help them deal and process the stress or trauma they've been through. Children who used to be shy and uncommunicative when first joining are now a lot more open, let go and begin to feel joy once again," says Robert Sawadogo. 
Image
Waving her hand towards Aisseta from a distance is 8-year-old Faoussia*. She is friends with several of Aisseta's children and attends SOS Children's Villages' temporary learning space. Every morning she walks 2 km to go to the TLS. Despite the distance, this does not deter her from going. Although she is still young, she knows how important school is. "I want to be a nurse," she boasts. 
The temporary school is not like any other normal school. Just like Aisseta's children, Faoussia is in a multigrade classroom that means that children from different ages and school grades are part of the same class and have the same teacher who adapts throughout the day. 
When Faoussia arrives, it is still pitch dark early and only a few children silhouettes can be seen. Most children come by foot and arrive still half asleep. As more children arrive, the landscape changes with children playing tag, clapping their hands, and singing around right until the school bell rings. Children gather around their teacher, form ranks in front of a flag of Burkina Faso flying on a pole and start chanting the national anthem in unison. 
It's a new dawn. It's a new day. 
*Name changed to protect the privacy of the child