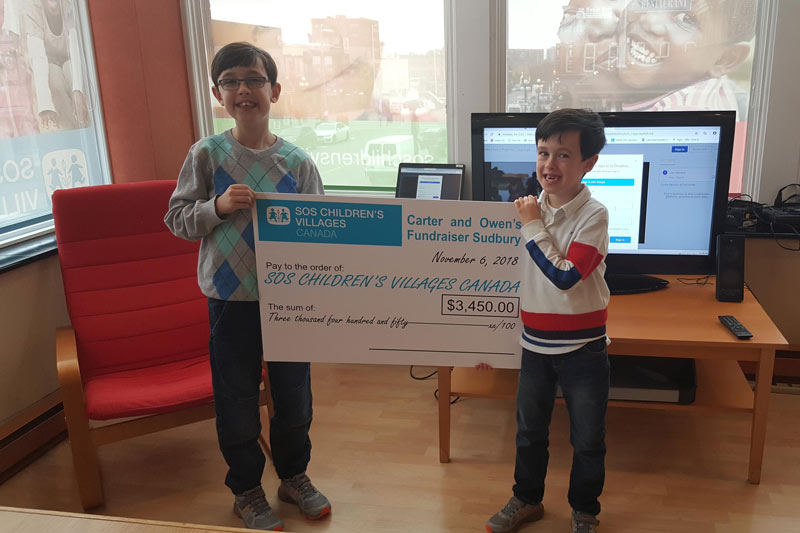 Two young boys from Sudbury are on a mission with SOS Children's Villages Canada to make a difference in the lives of children who are not as fortunate as they are.
Carter, 9, and Owen, 7, were so moved after seeing a commercial of Mike Holmes advocating for the orphaned and abandoned children SOS helps they decided to make a positive impact in the world.
With the support of their parents, Carter and Owen have started to raise funds to help children living in Namibia through our SOS Children's Village Ondangwa.
With their first successful fundraiser, the superhero duo are helping young children in Namibia find a path to prosperity by ensuring they have access to school supplies that these children couldn't afford otherwise, ultimately helping to transform their lives.
At SOS Children's Villages Canada, we are truly grateful for all the young people in Canada who care so deeply for children in need around the world. It is inspiring to see their commitment and enthusiam to helping vulnerable children receive everything they need to succeed.
We can't wait to see the great things Carter and Owen accomplish on their mission to help the world's most vulnerable children.