Young people from alternative care unite to form networks across Africa
Thursday, February 17, 2022
Across the African continent, young people who grew up in alternative care are uniting to support one another and push for changes that can help in their transition to an independent life. The Zimbabwe Care Leaver Network is already well established, and others are currently being formed in Zambia and Ghana.
"The care leaver network gives hope to care leavers. They have hope that the future will be brighter because it's a network that represents them. It was formed by them and it continuously engages them," says Gift Dzorai, Director of the Zimbabwe Care Leaver Network.
For many care leavers, the groups are a valuable source of community and support that can help to ease the transition from alternative care to adulthood – especially for those who do not have the same familial and social networks as their peers. Samuel Musekiwa, a network member from Zimbabwe says: "Young people leaving care frequently feel isolated, lonely and lacking the safety net of someone to talk to and advise them in a crisis. With the network, we would empower them."
Through social media, in-person meetings and referrals from care leavers, as well as those still in care and care practitioners, the country networks connect young people from different provinces, backgrounds and care facilities.
Image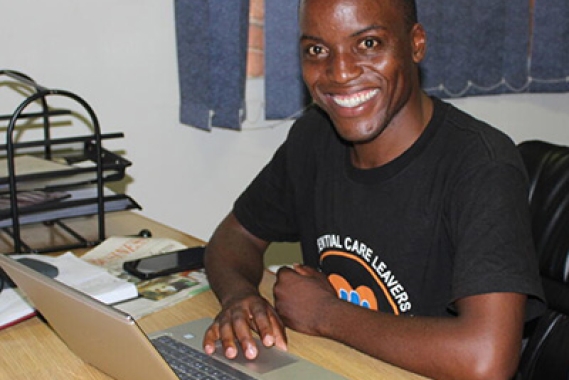 In Ghana, Lukaya Folami founded a network last year and has already recruited 50 members, most of whom she reached over social media platforms. "Policymakers must have a careful look at alternative care in relation to care leavers' transition from care facilities and integrating into the broader society. They must formulate policies that support this process with a major focus on after care educational support, accommodation and jobs/career support," says Lukaya.
In Zambia, the 74-member network grew over WhatsApp: "We focused on SOS Children's Villages care leavers first and we will incorporate other care leavers from each province of Zambia," explains Joseph Kaumba, the network director. "I created two groups on WhatsApp and added those whose numbers I already had, then created a chain, asking each to add at least three other people they are in contact with."
Besides their social function, the networks are intended to address the particular challenges faced by young people who have already left or are on the verge of leaving care. In each country, these challenges can vary by region and by care facility, and having an active, country-wide association helps to ensure that any changes to policy and legislation accurately reflect the needs and wants of care leavers on a national level. 
Image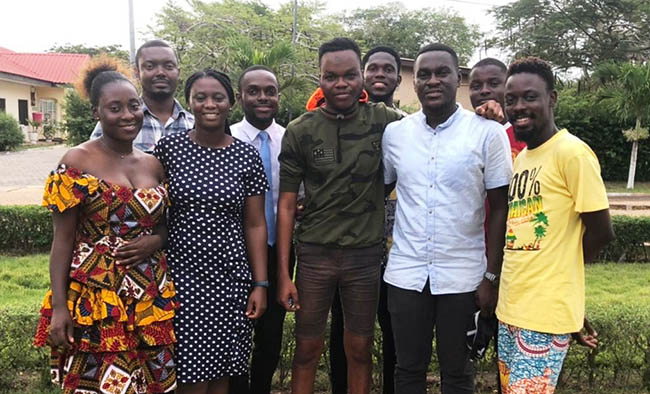 In Zimbabwe, the network has been operational since 2018. One of their chief priorities for this year is the introduction of a care leaver-driven Aftercare Act, the goal of which is to address the lack of aftercare provision in Zimbabwe's constitution. The act will be developed through working groups with care leavers and those still in care, with technical support from SOS Children's Villages and other partners. To inform their work, the network is also conducting a national survey to collect statistical data on care leavers throughout the country and give them the chance to speak about their needs, experiences and difficulties.
"People who haven't lived in institutions don't know what's best," says Gift, the network director. "The experience and insight that care leavers can bring is so different from that of care professionals."
Samuel, also from the Zimbabwe network, is in the midst of forming another group. Their priority for 2022 – besides officially registering their organization – is to improve digital access for those in rural and disadvantaged communities. "We are calling on the government to extend and improve the uptake of schemes that have to do with internet connectivity for all marginalized communities. With reliable internet, most care leavers in those communities will take advantage of learning, work and communication opportunities online," says Samuel.
A lack of education and skills due to limited access to information is a huge problem for many young people as they exit the care system and prepare to enter the world of work – one that has only worsened during COVID-19. Samuel and his network hope to tackle this by partnering with tech and other organizations and asking them to donate old digital devices – PCs, laptops, and smartphones – to rural communities for educational purposes.
Similarly, the network in Zambia hopes to expand their reach through partnership – this time with the national Ministry of Youth, Sport and Arts. Their focus is on community integration after leaving care and the end goal is the creation of programs and legislation to help care leavers make the transition more easily.
"This network will give us a chance to equip those preparing to leave care so that they don't face the same challenges we are facing," says Joseph of the Zambia Care Leaver Network
The message that care leavers are most keen to emphasize is that they don't need hand-outs, they need hand-ups. They are the best placed to advocate for themselves and their needs, and look forward to continuing to grow their networks, supporting each other and working with other organizations to maximize their impact.