Youth partnership helps young entrepreneurs find work in Somaliland
Wednesday, August 10, 2022
Their fledgling business is only two months old and despite the humble beginnings, the two friends are determined to succeed. They began with 43 chicks and an incubator with 101 eggs expected to hatch in 21 days.
They started the business to take advantage of the untapped egg market in Somaliland.
"A few years back, the Somali people did not know the importance of eggs or their nutritional value," says 26-year-old Abdi. "But after the civil war in 2000, they discovered their advantages and they started to consume a lot of them.
"There is a new trend these days to include eggs in cakes and sweets to improve the flavour.  Restaurants and cafeterias use a lot of eggs and sometimes they run out in the shops. We want to fill that gap. Our goal is to deliver to restaurants, wholesalers and retailers," he says.
Image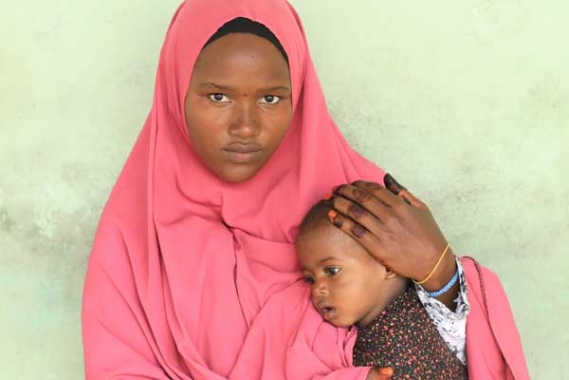 Beyond supplying eggs, the prospective farmers want to improve the breeds in the country so chickens can produce more eggs and meat. They are currently working with breeds from Somaliland and Ethiopia.
Unemployment problem
The business partners were classmates at university for five years, and graduated in 2021 with a bachelor's degree in veterinary science.
Ayman, 25, says they were determined to find work quickly after graduating, so they proactively started looking for job openings in their last year of university.
"That is when we discovered there were limited jobs in the local market, and that those who held masters degrees were still jobless. So we thought we would start a business as a fall back, but we did not have the capital to start off," he says.
Image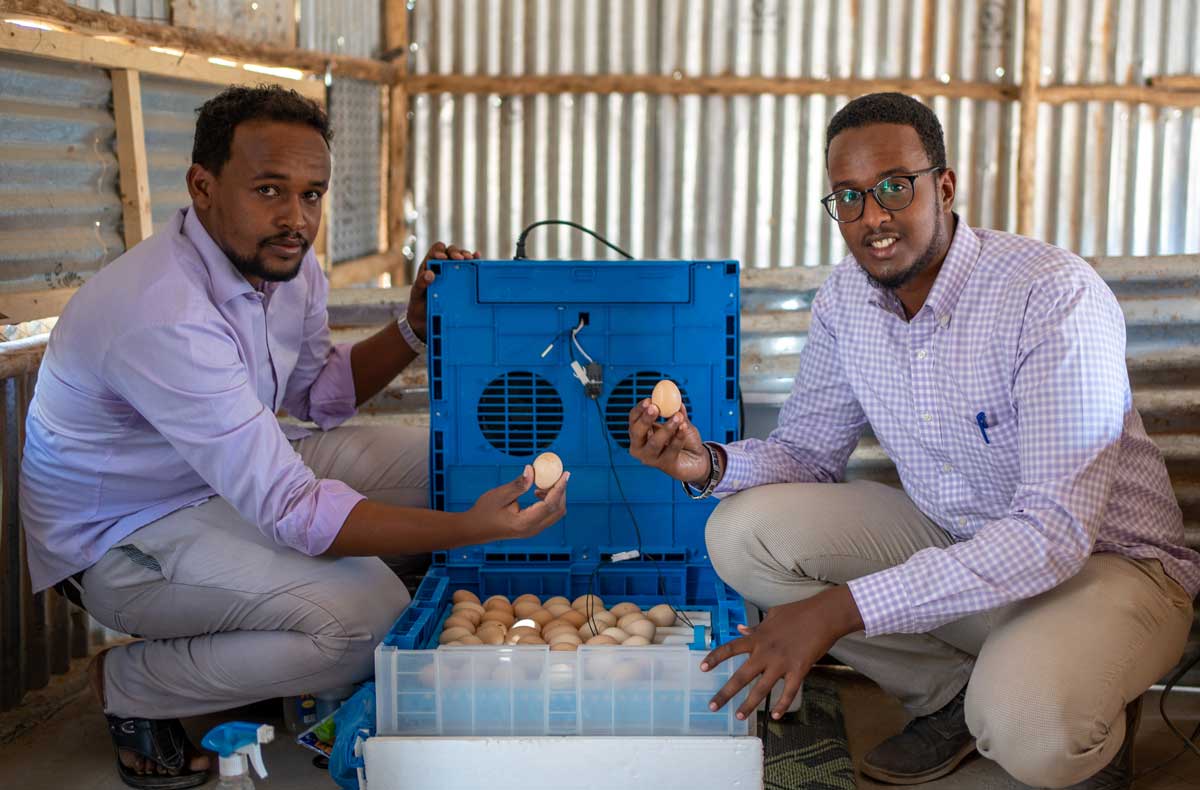 Official figures show that the youth unemployment rate in Somaliland is at a staggering 75 per cent. Most educated young people cannot find work and have no clue what to do with their lives.
Around 3,000 fresh graduates enter the job market every year.
"What is worrying is that the ability for businesses to employ is undermined by the education system," says Ibrahim Mohamed Ismail, a youth coach with SOS Children's Villages, "because it does not produce graduates with skills that match the demand in the marketplace."
Ismail says the scale of the problem is alarming and more youth from Somaliland are dying in the high seas as they try to migrate to Europe.
"Their families put pressure on them to find work so they travel through Libya, Ethiopia, Sudan, then via Italy to Europe. Most do not succeed. Those who decide to remain at home spend the day chewing khat, hanging around public spaces smoking or they join gangs."
Skills training
To support the youth find work locally and make something of themselves, SOS Children's Villages – in collaboration with partners - started the Next Economy Programme in Somaliland in 2016.
For four months, twice a week, the programme trains graduates or the unemployed, aged 18 to 35 years, with the soft skills and education they need to improve their employability. The learners then choose their life's path between employment and entrepreneurship.
Students that choose entrepreneurship must raise 500 US dollars as capital for their start-ups, and the programme grants a matching amount.
Ismail says the programme encourages young people to find solutions to problems and to challenge themselves.
Ismail explains, "At university, young people learn theory with no practical lessons pertaining to life, so when they come to us we ask them,'Who are you? Why are you here? What do you want to achieve? What problems do you see in the community and how can you solve them?'"
Funding
Abdi and Ayman say the funding possibility attracted them to the Next Economy programme. Access to finances is a challenge for most young people, and no matter how innovative an idea, without money they can't do anything.
"When we both saw the next economy advert online, we knew this was the only chance we had to be self-employed instead of looking for work," says Abdi. "The programme motivated us, built our confidence and also taught us to make something of ourselves."
"We applied because we saw there was a grant towards a business idea," adds Ayman. "I was inspired that every young person with a business idea can be funded. Apart from that, we learnt that the first steps are always the hardest, but that is where we have to start if we want to achieve our goals."
With 2,000 US dollars at their disposal, the business partners put up a simple chicken house made of iron sheets, imported eggs from Ethiopia, and the incubator from China.
Majority of the eggs consumed in Somaliland come from Ethiopia and the rest are locally produced. The high demand makes them expensive. The friends plan to produce good quality eggs at a lower price to make them more affordable.
The young entrepreneurs recently found internships at the Ministry of Livestock and Fisheries for six months. They hope to secure employment with the ministry after gaining experience, and run the poultry start up as a side business.
"I feel happy for successful youth," says Ismail of SOS Children's Villages. "I want youth to be productive. I am motivated when I see them changing their attitude and creating something for themselves. I encourage them to be entrepreneurs to reduce unemployment by employing others."