Violence in South Sudan Forces Evacuation of Children from SOS Village
Image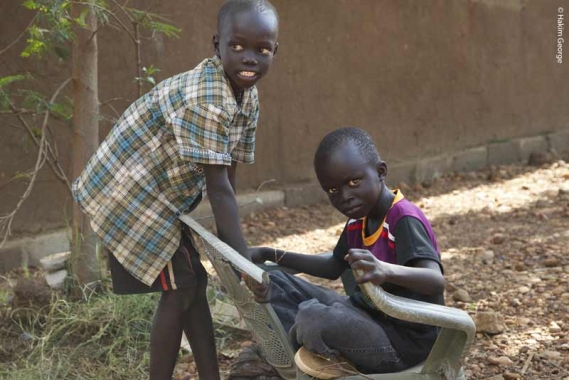 July 19, 2016 - Update:
"We are working to restore some normality to the lives of our children and co-workers. They have food, drinking water and a safe place to stay. They have also received toys, blankets and mosquito nets thanks to humanitarian agencies.  Our priority is to help our children and young people to heal from the trauma they have experienced, and to resume their education. We intend to restore the SOS Children's Village in Juba to a child-friendly home. In addition to caring for the children in our village, we are reaching out to help reunite separated children with their parents or guardians. Furthermore, we are working on a plan to provide child friendly spaces and safeguarding programmes for vulnerable children."
- Dereje Wordofa, International Director for the Eastern and Southern Africa Region
---
The situation in South Sudan remains tense, after fighting erupted earlier this month in the capital of Juba, between followers of President Salva Kiir and Riek Machar, the former rebel leader who became vice president as part of a deal that was made to put an end to a two-year civil war.
The intense violence has forced the evacuation of over 130 children and young people, and 31 SOS mothers and staff members from the SOS Village.  Although they have now found safety at a school compound, supplies of food and water are limited.
This is not the first evacuation for SOS children in South Sudan; In February 2014, some 100 children and 40 young people under the care of SOS Children's Villages in Malakal, along with 30 co-workers, were evacuated to a UN compound in Malakal because of fighting close to the SOS Village. In August 2014, the SOS families displaced from Malakal moved into a temporary village in Jebel, on the outskirts of Juba.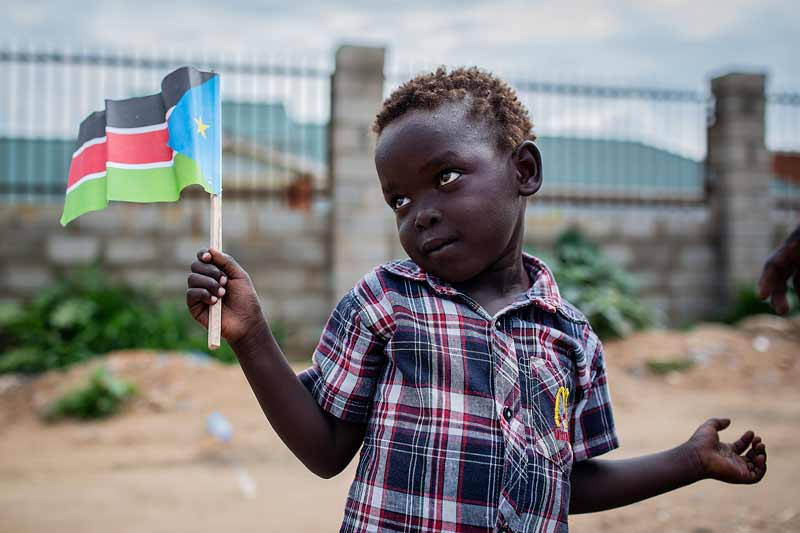 Portrait of a three-year-old boy holding small flag celebrating Independence Day - Juba, South Sudan. Photographer: Mr Conor Ashleigh
Tens of thousands have been affected by the clashes in South Sudan since gaining their independence from Sudan in 2011.
The latest update from Juba is a distressing one; Food stocks, children's clothing, beds, and other household items have been looted from the SOS Children's Village in Juba. "Other homes and businesses in the community were similarly looted, heightening the threats to the safety of SOS families," says Dereje Wordofa, International Director for the Eastern and Southern Africa Region..
SOS Children's Villages is working to ensure the continued welfare and safety of the children and youth under our direct care. "Our staff are constantly caring for the children and assessing the risks of returning to the village. They are also assessing other options", says Dereje Wordofa. "We will do everything possible to ensure that our children return to a normal life."
Safe spaces and humanitarian assistance are crucial to minimize the suffering of children and communities where we work.
To help support the emergency relief efforts in South Sudan, and ensure the safeguarding of children affected by violence in the area, you can make a donation to the SOS Mayday Fund.