Beáta Juvancz, Vice President of SOS Children's Villages, brings to our organization nearly 30 years of experience in general management, strategic oversight and finance.
She joined the Board of SOS Children's Villages Hungary in 2017, serving as chair since 2018. She has been Vice President of SOS Children's Villages since June 2021.
Ms. Juvancz, 54, has been working for Morgan Stanley Hungary Analytics since 2007, Managing Director since 2018. Morgan Stanley encourages staff to get involved in community work, which led her to volunteer with a number of organizations, including one supporting the Roma community in Hungary. She eventually found her way to SOS Children's Villages in Hungary.
Ms. Juvancz says she is motivated to use her finance and management skills to address inequalities in society and better the lives of others, especially children.
Image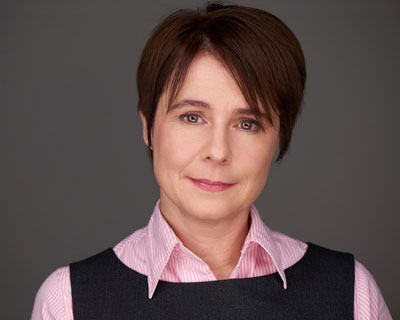 "The work that SOS Children's Villages does addresses the biggest problems we have in society, and what's incredible about it is that we are doing it at scale, around the world," she says. "SOS Children's Villages really can do wonderful things and have a long-term impact on so many lives. This has inspired me to contribute more to the organization."
Young people who leave care, she knows, sometimes need additional support on their path to becoming self- sufficient. She recalls a story about young woman who had grown up in an SOS Children's Village who had set up her own business delivering newspapers and magazines. But, after the COVID pandemic struck, she - like others - was in a precarious situation and needed support to get through the tough times.
"It reminded me that young people don't stop needing parents when they turn 18," says Ms. Juvancz. "Our mission in SOS Children's Villages is to ensure that young people have a true chance in life so that they can then provide a loving home to their own children. That's real impact, and we're with them for the whole journey."
Before joining Morgan Stanley, Ms. Juvancz held senior positions at The Boston Consulting Group and the Central Bank of Hungary. She has an MBA in Finance from the Wharton Business School in the United States, an MA in International Studies from the University of Pennsylvania, and a BA in Political Science and Economics from Temple University. She is married and has three children.