Dr. Dereje Wordofa has been President of SOS Children's Villages since June 2021 when he was elected by the General Assembly, the organization's highest governance body. He is the fourth president in the 70-plus-year history of SOS Children's Villages.
Dr. Wordofa, 55, describes himself as being committed to humanitarian service, human development, and lasting peace. He is passionate about social policy and how governments and people can work together to fight against poverty and inequality, with children as the highest priority.
Growing up in Ethiopia, Dr. Wordofa witnessed as a young man how people suffered from famine and protracted violent conflict. "Although I studied business management and economics, I decided I wanted to work in the humanitarian area because I had witnessed people's suffering and destitution," he says. "I wanted to do something for people who are poor and suffering from humanitarian crises, to try to make a difference in their lives."   
Image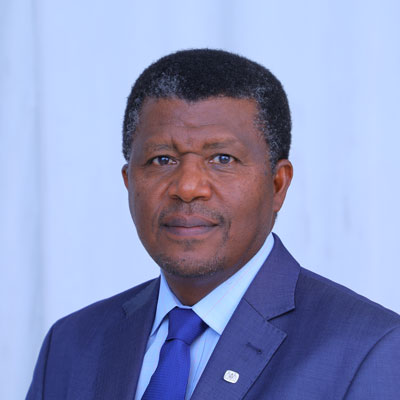 Over the next three decades, Dr. Wordofa's career took him from programme officer in the field to a diplomatic role as the United Nation's Assistant Secretary General of the UN Population Fund. He has lived in six countries in Africa, Europe, and North America, and his travels have taken him to 70 more.
He has worked in strategic leadership positions at a number of international non-governmental organizations: Oxfam, Save the Children, and the American Friends Services Committee. In 2014, he joined SOS Children's Villages as International Director of the Eastern and Southern Africa region, later becoming Deputy Chief Operating Officer for Africa and the Middle East. In his three- and half-year tenure, he worked to improve programme quality and child safeguarding in his region.
At the United Nations, Dr. Wordofa oversaw UNFPA's programmes worldwide to promote sexual reproductive health and rights. In his capacity, he spoke on behalf of the UN Secretary General to member states and other partners advocating for action on the Sustainable Development Goals.
Dr. Wordofa has a doctorate in Business Administration from the University of Bradford, an MBA from Oxford Brookes University and an MSc in Social Policy Planning in Developing Countries from the London School of Economics. He reads history, philosophy and other non-fictions, and reads almost every personal letter and email that comes to his attention. Dr. Wordofa has been married for 27 years and has two grown up daughters, currently both of them are studying at university level.
Dr. Wordofa believes that the entirety of his career has prepared him for his role as President of SOS Children's Villages. He firmly believes that the organization must deepen and strengthen existing partnerships with governments, institutions, and partners, as well as forge new partnerships to address the needs of vulnerable children. "The challenges of addressing the needs of children globally is beyond SOS Children's Villages capability," he says. "We have reached out to some one million children through our advocacy, family strengthening and family-like care programmes".
"But we're talking about 200 million children in distress, including children without adequate parental care. We need to work with others in order to make a difference in the lives of millions of children worldwide," he says.