Amanda Lang Visits SOS Children's Villages Jamaica
Image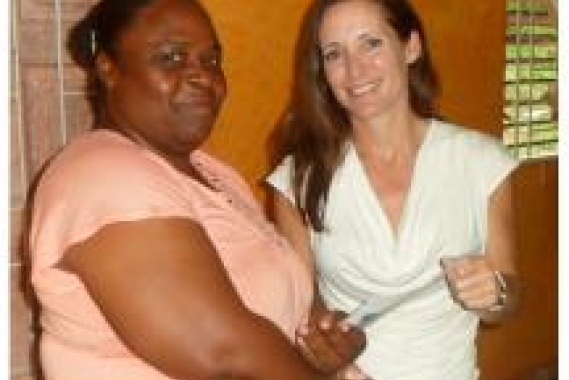 We're used to seeing her on TV making reasonable arguments to Kevin O' Leary but earlier this year Amanda Lang received a much warmer reception from SOS mothers!
This past winter, Ms. Lang, Canadian Broadcasting Corporation senior business correspondent, author and co-host of The Lang and O'Leary Exchange made a visit to the SOS Children's Village Barrett Town in Kingston, Jamaica. While there, Amanda toured the Barrett Town Village, met with SOS mothers and children and former SOS children.
Amanda Lang's father, Otto Lang, is one of the founders of SOS Children's Villages Canada.
During her time there, Amanda also presented Mother's Day cards from Canadian supporters of SOS Children's Villages to the mothers there
Amanda spoke enthusiastically about how SOS Children's Villages Jamaica is doing a great job in positively affecting the lives of many young Jamaicans.
SOS Children's Villages Canada is grateful to all at the Barrett Town Village and SOS Jamaica for all their assistance in arranging this visit.