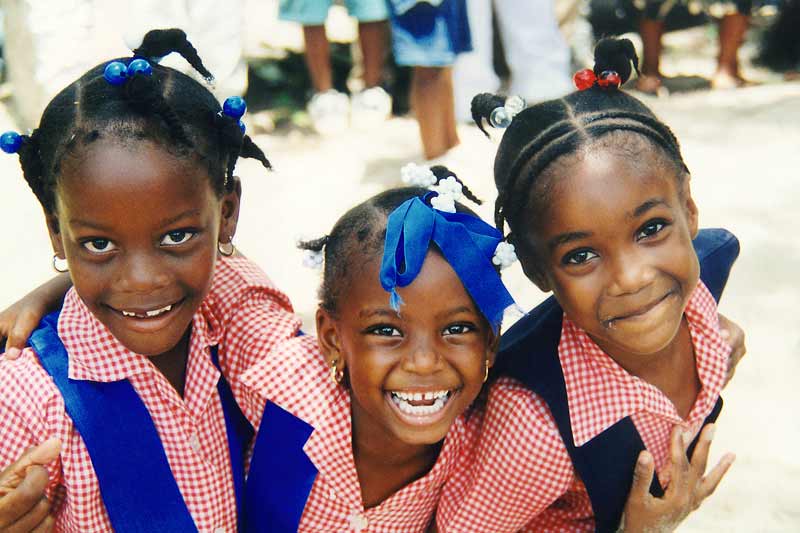 in Jamaica
Jamaica is a proud nation characterised by a strong sense of cultural identity. Well-known figures such as Bob Marley, Marcus Garvey or sportsman Usain Bolt have made this laid-back Caribbean island popular all across the globe. However, the image that is often portrayed in the international media contrasts with widespread poverty, unemployment and high crime rates. SOS Children's Villages children's charity has been supporting the country's young people and children since the 1970s. At present there are two SOS Children's Villages in Jamaica, two SOS Youth Facilities, two SOS Kindergartens and one SOS Hermann Gmeiner School.
Sponsor a Jamaican Orphaned or Abandoned Child
SOS Children's Villages is in need of child sponsors for its Villages in Jamaica.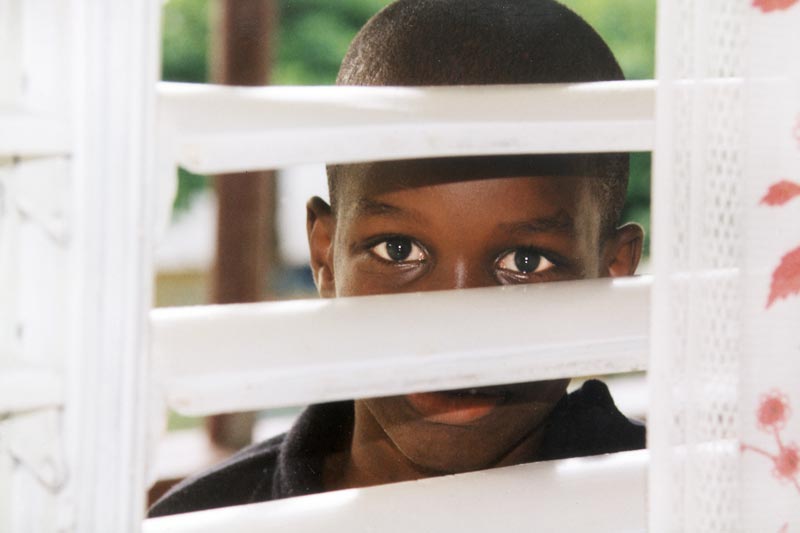 For just $36/month you can sponsor a child in Jamaica and help provide an orphaned or abandoned child with:
A safe and nurturing home
A loving SOS mother
Quality education
Healthcare
Nutritious food
Clothing and toys
And all the things necessary for a bright future
By sponsoring a child in Jamaica, you will provide an orphaned or abandoned child with all things needed to grow up in a normal family, but most of all, you are ensuring the child receives love, stability and safety.
| | Orphaned Children | Child Poverty Rate | Child Malnutrition | Child Marriage | Unemployment Rate | HIV/Aids |
| --- | --- | --- | --- | --- | --- | --- |
| Jamaica | 55,000 | 19.90% | 6.60% | 7.90% | 15% | 1.80% |
| Canada | 45,000 | 8.80% | #N/A | #N/A | 7.10% | 0.2% |
132
Orphaned and Abandoned Children
SOS Children's Villages in Jamaica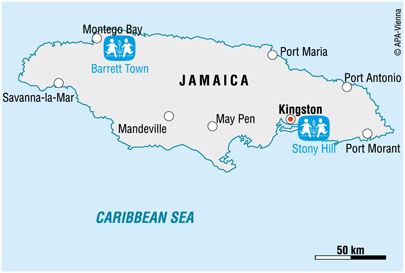 SOS Children's Villages initiated its charity work in Jamaica in 1970, when the national Jamaican SOS Children's Village Association was founded. SOS Children's Villages has been supporting Jamaican young people and children in two different locations by providing day care, education and medical assistance. When children orphaned or abandoned, they are cared for by an SOS mothers in one of the SOS families.
Some facts about Jamaica
Jamaica is an island nation that forms part of the Greater Antilles. It is located in the Caribbean Sea, where it represents the third largest island after Cuba and Hispaniola. It was discovered by Columbus in 1494 and initially settled by the Spanish. The native Indians who once inhabited present-day Jamaica were gradually extinguished and replaced by African slaves.
In the 17th century, England defeated the Spanish and seized the island. In 1962, Jamaica gained independence from the United Kingdom.
The island is globally known for being the birthplace of Rastafarianism and Reggae music. Reggae-music singer Bob Marley became a globally known star of his genre.
Although Jamaica has recently been marked by high levels of violence, election results have always been accepted and political institutions are functioning.
The country's economy heavily relies on the service sector, in particular tourism from Europe and the United States. However, export of bauxite and aluminium is also of considerable importance.
Jamaica's economic growth has been contrasted by corruption, large-scale unemployment in specific parts of the country and extraordinarily high crime rates. The island is also marked by one of the highest foreign debt burdens worldwide.
Murder rate remains high as a result of gang violence
According to the United Nations Human Development Index, human development in Jamaica has improved over recent years. The country is currently ranked 80th by the index.
Life expectancy is fairly high and has seen a further increase. However, tens of thousands continue to live in precarious socioeconomic conditions and are without running water, sanitation and decent housing. Unemployment is widespread, particularly among the country's poor.
Jamaica has been profoundly affected by high levels of violence. There have been numerous reports about policemen who kill with impunity, arbitrary arrests and detentions. The country has one of the highest rates of violence and police killings in the Americas with around 1,600 homicides per year. In 2009, 1,680 murders were reported - an all-time high in Jamaican history.
Every year, numerous Jamaicans who are convicted of crimes are deported from the United Kingdom, Canada and the United States. According to reports, the country's rising homicide rate may be linked to the growing number of deportees who return to Jamaica from these countries.
Gang rivalry has become extremely brutal, particularly in the country's capital Kingston. In some communities, rival gangs are "at war" over territorial control, meaning that the population of certain districts are not able to leave their homes after dusk without running the risk of being shot.
Another problematic issue is the growing number of violent acts against homosexuals. Homosexuality remains illegal in Jamaica.
Furthermore, the country has a fairly high prevalence rate of HIV/AIDS of 1.7 per cent. From an economic point of view, HIV/AIDS represents a substantial threat as it depletes the country's labour force of its most productive members. Thousands of children lose their parents to the disease and thus face a life as orphans. The government has now implemented a number of programmes and initiatives in order to fight the disease.
Childhoods marked by violence
Thanks to substantial improvements in the field of child healthcare, Jamaica's under-five-mortality rate has dropped slightly since the 1990s. However, around 15 per cent of Jamaican children live in crippling poverty. Many of these children head households at an early age and grow up without parental support. Roughly 73,000 children on the island are orphans who have either lost one or both their parents.
Tens of thousands of children in Jamaica experience violence at an early age. According to a report, 60 per cent of nine to 17 year olds reported that they had a family member who had been killed.
Owing to high levels of poverty, many young boys end up joining gangs. Very often, the disadvantages faced during early childhood result in subsequent problems during adolescence.
Girls frequently become victims of the widespread sexual violence. Although the government has been making efforts in order to fight violence against women, cases of rape have increased dramatically over recent years.
Child labour remains a problem of national concern in Jamaica. According to UNICEF, six per cent of Jamaican children are involved in child labour activities. In the streets of Kingston, it seems that childhood is a luxury that many families just cannot afford. Young boys sell merchandise in the streets, wash car windshields or resort to begging in order to survive.
How you can help
For about a dollar a day you can help orphaned and abandoned children in Jamaica by becoming a child sponsor. Give orphans in Jamaica a home by sponsoring a child today.