Upon landing on the island in 1494, Christopher Columbus called Jamaica "the fairest isle that eyes have beheld". Today, thousands of tourists come to Jamaica all year round to enjoy its beautiful beaches and Caribbean lifestyle. Beyond the tourist resorts, however, life can be incredibly hard.
What we do in Montego Bay
SOS Children's Village Barrett Town was inaugurated in February 1972 by American country-singer Johnny Cash, who was a big supporter of SOS Children's Villages. Today, 12 SOS families can provide a loving home for children from the region who have lost parental care. In each family, they live with their brothers and sisters and are affectionately cared for by their SOS mother.

There is also an SOS Kindergarten here, where up to 90 children from the children's village and the local community can be looked after. This way, children who grow up in an SOS family are integrated into the local community from a young age. Older children attend the local school and we give educational support to those who are struggling academically.
When young people feel ready to move out of their SOS home in order to pursue further education or vocational training, the SOS Youth Programme makes shared accommodation available to them. In a safe environment and with the support of qualified counsellors, the young people can plan their future here, they increasingly take on responsibility and prepare for independent adult life.
63
Orphaned and Abandoned Children
Tourist are shielded from the reality Jamaicans live day to day
Jamaica's first SOS Children's Villages was founded in Barrett Town, which is situated about 15 km from Montego Bay town centre. Montego Bay on the north-western shore of Jamaica is the capital of St. James Parish and has a population of roughly 97,000. The region is a popular tourist destination, both internationally and amongst the wealthier residents of Kingston who have their holiday homes here.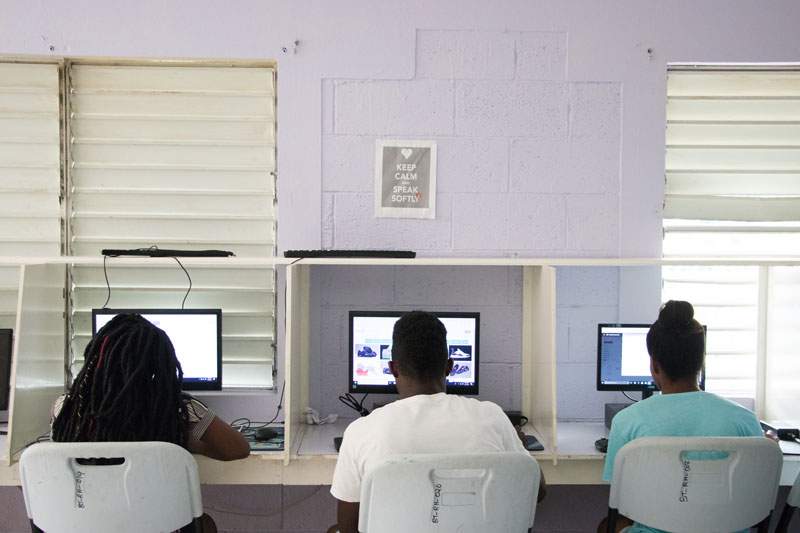 Tourism is the most important pillar of the economy in the country, and in the Montego Bay region, with around one quarter of the population employed in this industry and over 1.2 million tourists visiting Jamaica each year. In rural areas, agriculture such as forestry and the growing of sugar cane provides a source of income for many.
The money that tourists spend in the region attracts thousands of people from around the island to come and seek their luck in Montego Bay. St. James Parish is now one of the fastest-growing in Jamaica. Internal migrants often end up living in horrendous conditions, for example in slums lining the roads to town, where they lack basic infrastructure and services.
Much has improved, and much has stayed the same
Jamaica has been making steady progress towards reaching its United Nations Millennium Development Goals for 2015, which include eradicating poverty and ensuring universal primary school education, amongst others. Nevertheless, the number of people living in unacceptable conditions in urban areas has actually been on the rise. While reductions of poverty and malnutrition have been achieved, the actual distribution of wealth in the country has barely changed at all in the last 20 years. Likewise, when it comes to gender equality and child and maternal mortality rates, there is still a long road ahead.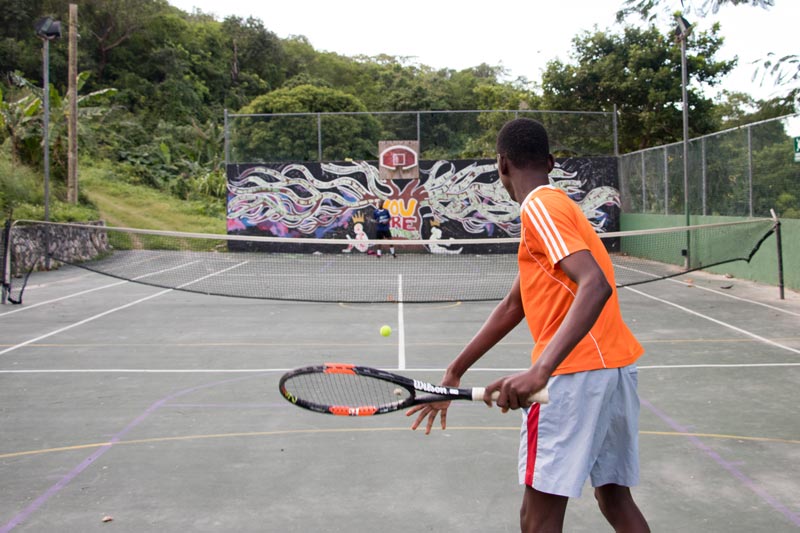 Another great social problem in the country is the high incidences of violence, which takes place mainly between young males from poor backgrounds. Of the young people between the ages of 15 and 24, around 26 per cent of the males and eight per cent of the females are illiterate. Approximately 30 per cent of all young people do not attend school or training and do not have a job. This group is very vulnerable to getting involved in a life of crime, as they may feel that they have no options in life.
These precarious living conditions throughout the country mean that there are a great number of children who are at risk of losing parental care, or who have lost it already. Another important facet of SOS Children's Villages' work in Jamaica is our support of young people, enabling them to look into their future with confidence and hope.