Mother's Day Cards for SOS Mothers
Image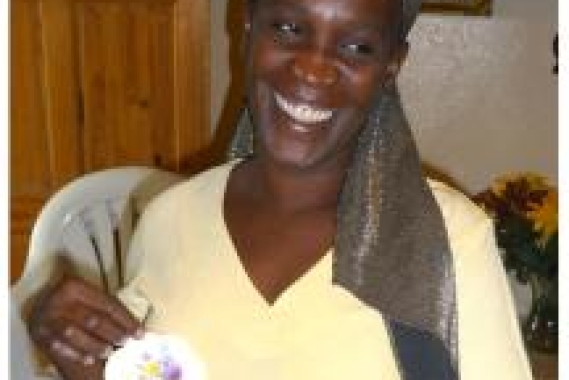 We give Mother's Day cards to thank our moms for all the help they've given us over a lifetime. But who gives SOS Mothers a Mother's Day card? SOS Mothers raise whole families of orphaned and abandoned children. Don't they deserve one?
This was, we thought, a good idea.
So we asked supporters of SOS Children's Villages Canada to write Mother's Day cards for our SOS Mothers. And over the past year, when we've visited different SOS Villages around the world, we've delivered cards to SOS Mothers. We even had CBC journalist Amanda Lang deliver some cards to SOS Mothers while on a recent visit to the SOS Village in Barrett Town, Jamaica.
We delivered cards to SOS Mothers like the one in the SOS Children's Village in Santo, Port au Prince, Haiti. Winnie is on her fifth generation of SOS children—which means that in the nearly two decades she's worked as an SOS mom, she's raised over 50 children! She now has "SOS grandchildren"—children of her SOS children—in addition to her own biological grandchild.
Or SOS mothers like the one in Sierra Leone, who say that mornings are always the busiest time of the day—the rush hour to get kids up, fed and out the door for school is always universal. One SOS Mother from Sierra Leone said when she received her card, "Amazing! This came from Canada? I love my job so much, It is not work."
Another mother in Gambia told us upon receiving a card, "I am so honoured someone has thought of me! I appreciate this job more than you can imagine"
Many of the Mothers we gave cards to spoke about what motivates them as a mother. Said one such mother in Sierra Leone, "Being an SOS Mother is is something that fills your whole life, your whole heart."
And another mother in Haiti reflects, "It's a hard job, you have to be courageous...to understand them, to love them, to take care of them, to always be available for them and to watch over them.
Every day, in every SOS Village, orphaned and abandoned children are raised by ordinary, and yet extraordinary, mothers such as these.