SOS Alumni: Tia's resilience and ambition
Image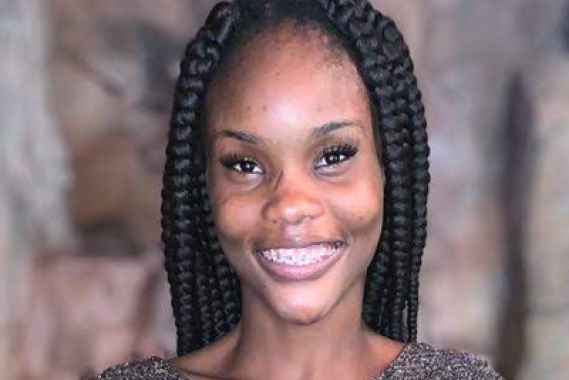 Tia, now 22, grew up in the SOS Children's Village Montego Bay, Jamaica. With the support of her SOS Village family over the years, she has been able to successfully move towards independence, higher education and a meaningful career. She has ambitions to become a human resources manager and to help young Jamaicans find decent work.
What did you study? Why did you choose that topic?
I first obtained a business administration diploma and most recently a human resource management major. I chose this since I realized that many youth can't get a job that is suitable to their skill sets. Getting the privilege to study [HR management] gives me the opportunity to at make a change in how organizations in Jamaica are structured in terms of their recruiting and hiring process. Also, many people in the workplace are being mistreated because they do not know the labour laws and what they are entitled to as an employee. It is my duty as a bachelor's degree holder to be able to educate employees in whichever reputable organizations I am in to provide such support to all levels of staff.
Where do you live and what are you doing now?
I am working as a customer service representative as well as trying to apply for scholarships to further my education and study for my master's degree in strategic management.
How has the pandemic affected you?
Many individuals look at the pandemic as a bad thing in general. For me it was actually a blessing that came with ups and downs. It provided a new path for me to really look inwards as to who I really am and where I want to be. It gave me time to think about potential business ideas and also time to start writing my book (I haven't finished it yet but I got a start). Even though there have been a few setbacks with school and employment, as I was laid off, I have been strong. I recently finished my bachelor's degree and also got hired. It isn't a job for the long term but I am thankful since so many people are unemployed and still going through rough times.
What are your plans for the future regarding your career/ job?
Honestly this pandemic taught me a lot, like we can't plan too much as by the snap of a finger everything can change. Nonetheless, I still do have plans for my future. I recently graduated and this gives me confidence that I'll land an interview in the future. Where I currently work is known to many as a call centre but the correct term is the business processing outsourcing sector. This sector  provides the opportunity for growth especially in my field. Seeing that I am already here, my goal is to ensure I work my way into the HR department or even higher levels. Career wise I still want to be a human resource manager or consultant, and I am also thinking of doing my master's in strategic management.
Can you describe yourself?
At this point in my life I will describe myself as a self-driven, passionate human being. I am a person who always tries to achieve my goals despite challenges, an individual who sees the need to give back to the world.
What do you like the most about yourself?
The fact that no matter what obstacles are in my way I always see the purpose in pushing through and never giving up. I don't beat up myself about the past or blame the past for my mistakes. I rather use it as a way to motivate myself to eliminate the cycle.
What have been your biggest challenges in your life and how did you overcome these?
Now, I sometimes believe I'm too confident, sometimes it helps but sometimes makes it harder for me to be seen the way I want to be seen.
Before my greatest challenge was that I had a low self-esteem. Many wouldn't know it but I had therapy sessions to help overcome it. I wasn't confident enough and that deprived me of many opportunities. I can happily say that these challenges are dealt with.  
What are the most important values in life for you? How do you apply this in your work or career?
Gratitude, forgiveness, love and growth.
I have learned that it is best to be human and show these feelings. Always be appreciative of every situation and everyone in your life as things really do change quickly and there are many out there who are worse off.  Change is constant and as we get older there is always opportunity for growth. Being able to have the mind-set of advancing yourself makes it easier for you take opportunities that come your way. At my workplace, I know there are many opportunities. I will ensure I use this as a motivation do my work to the best of my ability and to be recognized should there be any higher-level openings.
It is always good to be able to forgive as it also helps you in your own growth and makes one less burden on you. It gives light and peace, and sometimes forgiving also helps the other person.
Spreading and showing love in this world goes a long way.
What are your dreams and hopes for the future? How do you see yourself in 10, 15 years from now?
My dreams and hopes for the future are to stay focused on my goals. I aspire to land my dream job, own a house, start a family and continue to impact the world positively by giving back, even if it is in subtle ways.