Upon landing on the island in 1494, Christopher Columbus called Jamaica "the fairest isle that eyes have beheld". Today, thousands of tourists come to island all year round to enjoy its beautiful beaches and Caribbean lifestyle. Beyond the tourist resorts, however, life can be incredibly hard.
What we do in Kingston
The SOS Children's Village in Stony Hill on the northern outskirts of Kingston began its work in 1984. Today, 14 SOS families provide a loving home for up to 126 children from the region who have lost parental care. In each family, they live with their brothers and sisters and are affectionately cared for by their SOS mother.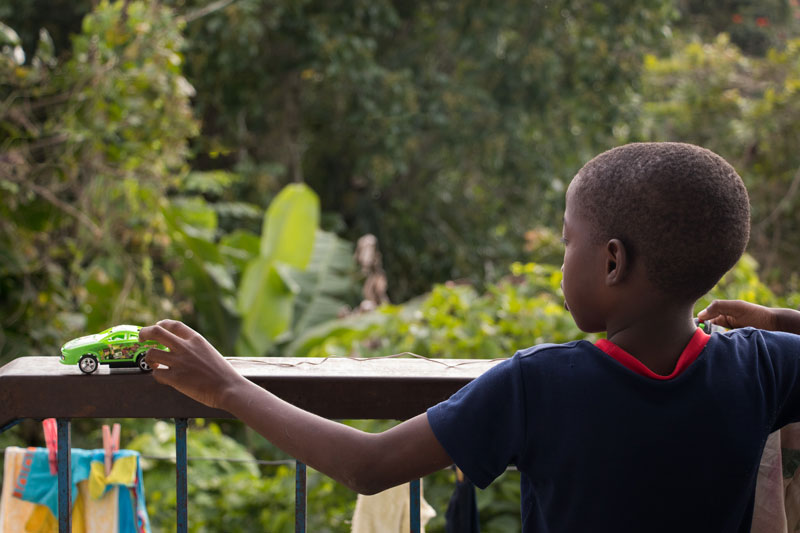 Together with children from the community, the children from the children's village attend the SOS Kindergarten here in Kingston, where up to 80 children can be looked after. This means that the children are integrated into the local community from a young age. They then go on to the SOS Hermann Gmeiner School, where up to 200 children receive their primary school education.
When young people feel ready to move out of the SOS home in order to pursue further education or vocational training, the SOS Youth Programme makes shared accommodation available to them. The boys stay in an adapted house in Kingston, while the girls are accommodated in one of the family houses at the SOS Children's Village. In a safe environment and with the support of qualified counsellors, the young people can plan their future here, increasingly take on responsibility and prepare for independent adult life.
69
Orphaned and Abandoned Children
Tourist are shielded from the reality Jamaicans live day to day
Located on the south-eastern coast, Kingston is Jamaica's capital and has a population of approximately 970,000. Though the population here is largely of African descent, there are also significant East Indian and Chinese minority groups.
Tourism is the most important pillar of the economy in the country, with around one quarter of the population employed in this industry and over 1.2 million tourists visiting Jamaica each year. The tourist money continues to attract rural people to come and seek their luck in the capital city. However, large areas of Kingston are shanty towns. Trench Town, for example, began as a 1940s housing project for low-income families, but its inhabitants are as impoverished as ever today, living in overcrowded conditions, and Trench Town's infrastructure is in disrepair. These precarious conditions lead to a number of problems, violent crime being one of the most serious.
Children need protection
Tourism brings other problems, too: the Caribbean is increasingly a destination for female sex tourism, with comparatively wealthy North American or European women offering money, meals or gifts in exchange for sexual favours.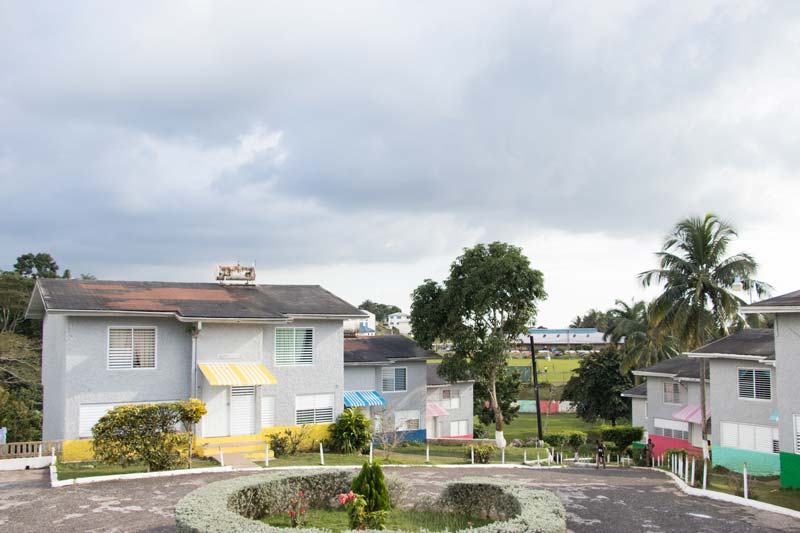 SOS Village homes for children in Stony Hill, Jamaica
Child prostitution also exists in Jamaica. Young girls sometimes offer sexual favours to older men in exchange for free transportation or a little money. In recent years, the so-called "schoolgirl/taxi-man" phenomenon has become common. In some cases, parents may be aware that this is going on but turn a blind eye because they rely on the extra money their children bring home. Often, these young girls have little sexual education and do not use contraception. Half a million people have HIV/AIDS in the Caribbean, where the rates of infection are second-only to sub-Saharan Africa.
Another factor that perpetuates the cycle of poverty is the high occurrence of teenage pregnancies in Jamaica, with around 18 per cent of babies born to mothers between the ages of 15 and 19. Teenage mothers often end up as single parents. When they haven't completed their education yet, their chances of finding employment are slim.
SOS Children's Villages supports young people so that they can stay in education and build a life for themselves. We also provide family-based care for children whose parents can no longer look after them.