SOS Children's Villages started working in Belarus after the Chernobyl disaster in 1986. In co-operation with the "Children of Chernobyl" charity foundation, SOS started its work in the capital city of Minsk. As well as offering care in families, the attached social centre offers children, suffering from radiation damage, accommodation for the duration of their out-patient treatment. SOS Children's Villages work has continued and it now runs programmes in three locations in Belarus. At present there are three SOS Children's Villages in Belarus, two SOS Youth Facilities and nine SOS Social Centres (partly family strengthening programmes).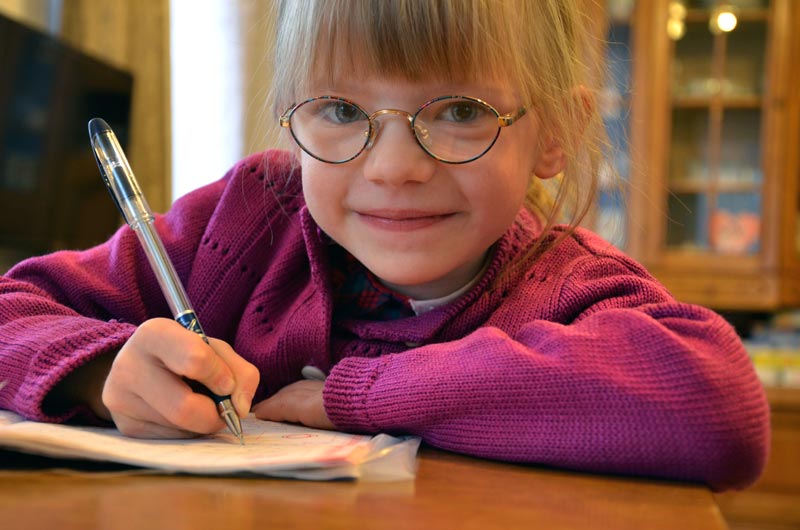 in Belarus
SOS Children's Villages in Belarus
At present SOS Children's Villages runs various programmes which support children, young people and families in the surrounding communities. Youth programmes provide young adults with advice, allowing them to learn how to live semi-independently. The SOS Social Centres have been running family-strengthening programmes. They work with local agencies to enable children who are at risk to grow up within a caring family environment. Children whose parents cannot take care of them will find a loving home in one of the SOS families.
| | Child Poverty Rate | Child Malnutrition | Child Marriage | Average Lifespan | Average Yearly Income |
| --- | --- | --- | --- | --- | --- |
| Belarus | 5.50% | 4.50% | 3.20% | 72 | $6,720 |
| Canada | 8.80% | #N/A | #N/A | 82 | $52,200 |
207
Orphaned and Abandoned Children
Sponsor a Child in Belarus
SOS relies on the kindness and generosity of Canadians to be able to provide a home for the most vulnerable children of Belarus.
By becoming a child sponsor you are making a commitment to helping an individual child in need. Your gift will help provide a child with food, clothing, education and a loving SOS mother.
Please help us ensure a loving home for every Belarus child. Sponsor a child in Belarus now. Your donation will help change an orphaned or abandoned child's life.
Some facts about Belarus
Belarus is located in Eastern Europe and borders Lithuania and Latvia in the north-west, Russia in the east, Ukraine in the south and Poland in the west.
The population is 9.6 million (July 2011est.), of which nearly four fifths are Belorussian, 13 per cent are Russian and four per cent are Polish.
As a result of its close ties- both historical and present - with Russia, the country has two official languages: Belorussian and Russian. Belarus is a predominantly urban country with three quarters of the population residing in urban areas; Minsk, the capital city, is home to 1.8 million inhabitants.
Much of Belarus was destroyed during the Second World War and a quarter of the country's population died. The first post-war Five-Year Plan repaired a lot of the war damage, and Minsk developed into the industrial hub of the USSR. Since 1986 Belarus has been badly affected by the Chernobyl nuclear power accident. Two thirds of the contamination fell on Belarussian territory and around one-fifth of the country was seriously contaminated. The nuclear explosion also affected political opinion, which turned against continued membership of the USSR. On 25 August 1991, the Communist Party issued a declaration of full national independence, but Belarus has maintained close political and economic ties to Moscow. Alexander Lukashenko was elected in the first presidential elections, and has remained in power since.
Limited economic reforms
President Lukashenko has made limited reforms to the economy and most remains state controlled. More than half of the population is employed by state-controlled companies. Nearly a quarter of the population is employed in industry and agriculture is also important, employing 14 per cent of the population. The official unemployment rate is one per cent.
In the past decade the economy has, on average, been growing. The seven per cent growth in 2010 was mainly due to export prices and domestic demand. Poverty has reduced from 47 per cent (a peak value for 1999) to about five per cent in 2010.
At a time when the health service is underfunded, tuberculosis and HIV/AIDS are prominent concerns. Belarus has one of the highest HIV/AIDS rates in the region and the tuberculosis epidemic is made worse due to the poverty of some of the population.
There are some social groups which are particularly disadvantaged in Belarusian society. The Roma minority face discrimination in all areas of life: it begins with difficulties enrolling in schools, which leads to high levels of illiteracy and results in high levels of unemployment. People living in rural areas are also disadvantaged due to dated infrastructure – the government has started improving access to clean water and sanitation and conditions in schools and hospitals. Rural dwellers are also twice as likely as urban dwellers to live on low incomes.
Relations with the European Union have suffered because European Union representatives have criticised the lack of progress on issues of human rights and democratization.
Situation of the children in Belarus
Belarus has one of the lowest birth rates of the world. At present, children under the age of 14 account for 14 per cent of the population.
The recent social changes have affected family life and the lives of children.
According to UNICEF, five per cent of children under the age of 14 are forced to work, and a high percentage is also forced into marriage before they reach adulthood. Roma children, who tend to speak Romani and Belorussian are disadvantaged in an educational system which also uses Russian as the language of instruction.
Human trafficking affects children; the country is a source and transit point for girls forced to work in prostitution in Central and Western Europe. An increasing number of children are reported to be involved in child prostitution within Belarus itself.
Children who are most at risk of losing parental care are those with special needs and those who have been subject to abuse. Although more work is being done to support children within the family setting, institutionalisation remains the most common outcome in cases where children need protection.