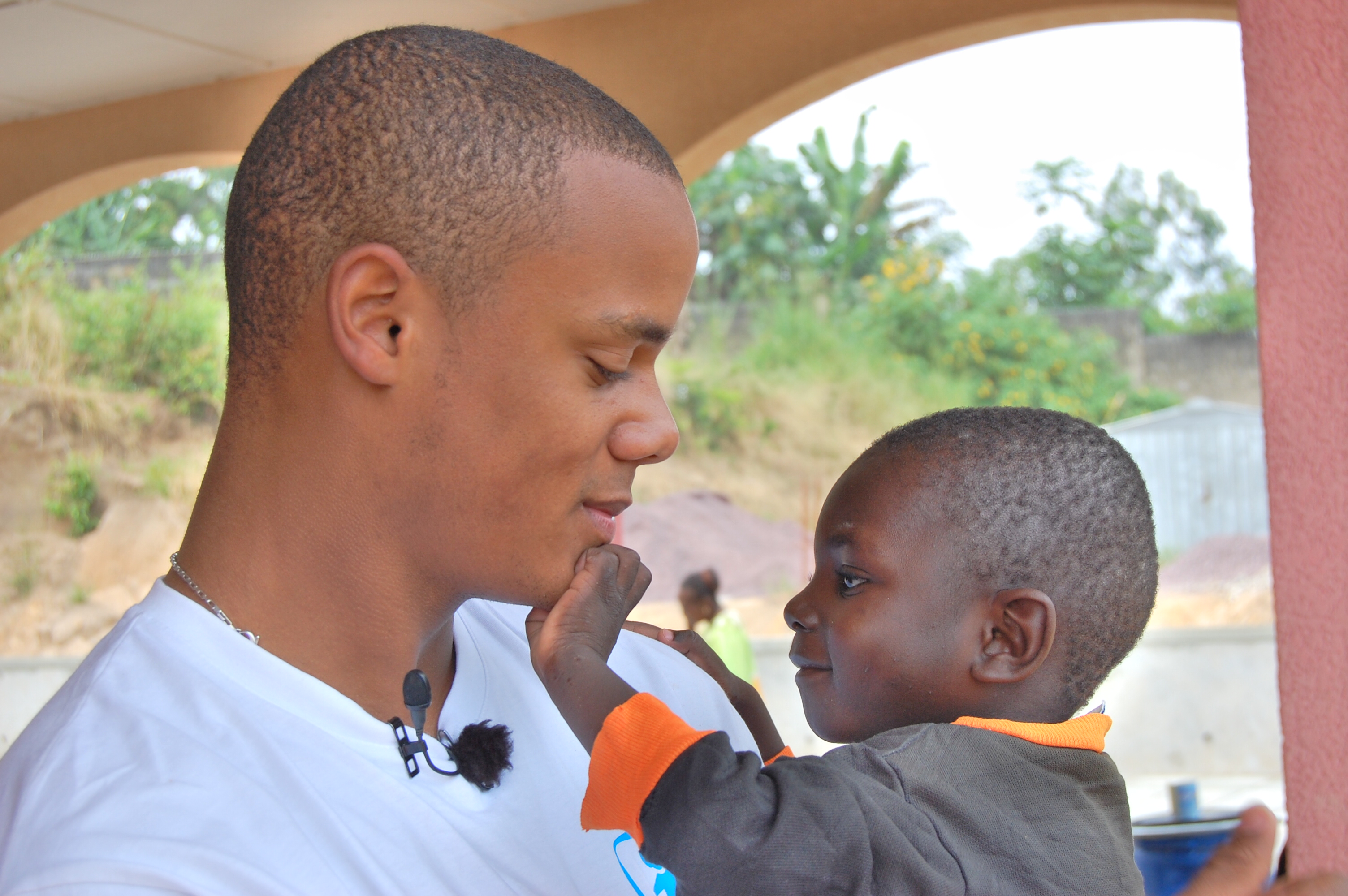 Vincent Kompany, captain of Manchester City and Belgian national football teams, is an International Ambassador for SOS Children's Villages.
Kompany is not an average football player. The son of a Congolese father and a Belgian mother, he grew up in the north of Brussels, in a rough neighbourhood. He learned tips & tricks on neighbourhood playgrounds before coming into his own at the Anderlecht Youth Club, Belgium's largest club. Kompany was barely 17 when he made it to professional level. In no time he won the Belgian Title with Anderlecht as well as the Golden Boot, the award for Best Football Player in Belgium.
While his sports career was growing, so did his commitment off the pitch. He travelled several times to the Congo as ambassador for SOS Children's Villages. The ambassadorship was by no means an obligation, but rather the result of Kompany's will to make a difference off the pitch as well. He visits Kinshasa nearly every year since 2006 to help build an SOS Village for 150 children. From prospecting in the city to choosing the right plot of land, laying the first stone, following the construction and cutting the ribbon: Vincent Kompany stands for determined social commitment.
For the past eight years Kompany has been an ambassador of the Belgian SOS Children's Villages organisation. Commenting on the work of SOS Children's Villages, the 27-year-old father of two said: "No child should grow up alone, without love and a stable home. Yet, sadly over 150 million children experience the fear of being alone, without love, without a family and without safety and stability."
"I am proud that in some small way I can help SOS Children's Villages, and I am honoured to be invited to be an International Ambassador for this amazing organisation that makes a real difference to each individual child in need wherever it operates. If my support can help improve the opportunities for children in South America, Africa, Europe, the Middle East and Asia, I pledge to do all I can every day."
Kompany says that one of his first tasks in his new role as International Ambassador is to take his messages of support for SOS Children's Villages to Brazil for the 2014 FIFA World Cup in June.