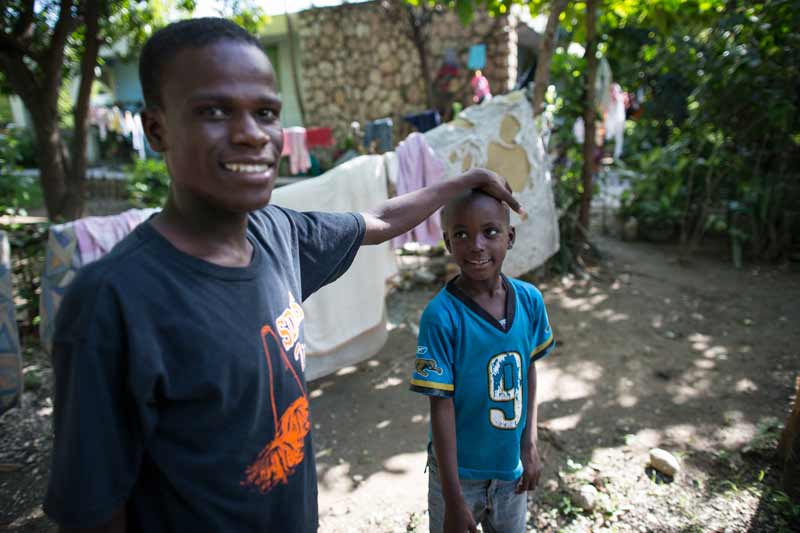 Nearly half of the population in the Dominican Republic is under the age of twenty-five and more than 30% of this youth population is unemployed. For many young people in the Dominican Republic it is very difficult to get a first job and become independent. For youth who were abandoned, orphaned or severely neglected as children, transitioning to independent adults can be an insurmountable challenge.
Thanks to the generous support of the Transat family of companies and its employees, vulnerable Dominican youth will have the opportunity to participate in the Construyendo Futuro (Building a Future) program.
This SOS program will help youth from SOS Children's Villages develop into healthy, resilient and independent adults who can contribute back to their communities. The program provides youth with the skills of quality employment, tools to help them find their first job, as well as training on how to manage their finance, to cook and stay healthy. A total of 134 SOS youth across the Dominican Republic will benefit from this program.
"This Construyendo Futuro program is an incredible opportunity for growth and positive transformation for the youth living in the SOS Villages here. Thanks to it, the SOS youth will be more focused and better oriented towards a brighter future. This will be a future on which they will have control and be the main protagonists. This program will give them the capacity to create their own path in life. Thank you Transat for making this a reality" shares Ms. Raquel Santos de Jesus, National Program Development Advisor at SOS Children's Village Dominican Republic.